Deploy Like a Butterfly, Manage Like a Bee
VP Technical Solutions
As the first employee at Enstoa, I have participated in over 100 system implementations since our inception in 2007. In my experience, the capital projects team has been the most expensive cost center per employee. Their technology needs are seldom understood and are often overlooked. These teams go by various names such as physical assets, facilities management / real estate, design and construction but their primary objective is to manage the construction and maintenance of all revenue generating assets.
One of my favorite educators, Peter Drucker, once said, "You can't manage what you can't measure." When the team leader shares this same insight in a bid to course correct in real-time and make good decisions, they move mountains to ensure that all facets of their operations are standardized and tracked. From buying workplace management systems, to project scheduling systems and building data warehouses, they immediately begin the quest to establish bulletproof processes utilizing robust tools. The system is deemed useless unless the data presented in management meetings are accurate, comprehensive and timely.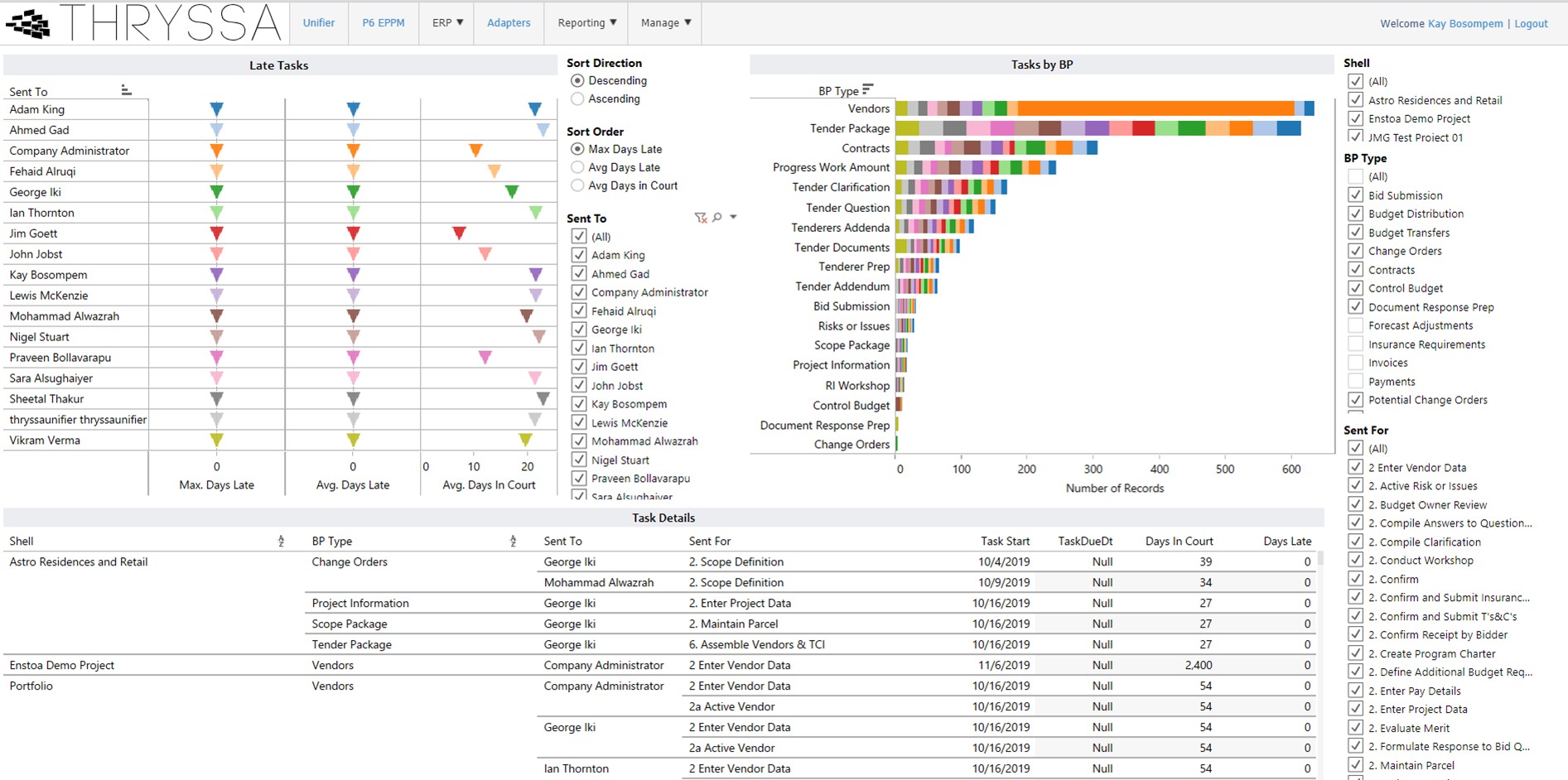 Enterprise view of all pending tasks: Ball-In-Court Dashboard
I have seen where inaction and incorrect decisions have cost companies 10X what they budgeted. With hundreds of cumulative years of expertise in this domain, we see certain emergent truths:
For capital project teams to survive and thrive they need to acquire, process and store data on everything they and their competitors do.
They need to apply statistical and mathematical methods to validate and inform decision making and simulate higher-order thinking.
Oftentimes, these truths rarely align with project objectives or goals. This is the source of IT's indifference towards capital project teams' IT needs. In those tough meetings where executive leadership is focused on cutting cost THIS QUARTER, the needs seem arbitrary. A common misconception is that digital transformation is needlessly expensive and offers no tangible ROI.
My take on it is simple; things like hiring the right vendor, limiting approval flows to a sane number of steps and allowing electronic signatures can save an organization millions a year on their capital spend. The difference in value generated for an organization between a mediocre capital projects team and an efficient one is about 20X. For other teams and departments, the difference is less than 3X.
With Thryssa, we have packaged our years of experience into a 30-day deployment product offering. Thryssa is simply a basic set of data capture tools, pre-defined processes fully integrated within the enterprise, and a data mart that slots into an enterprise data warehouse with minimal fuss. We have included training, unlimited solution support and organizational change management (OCM) to ensure success in a fixed price model.

We rely on the enterprise's Identity provider (IdP), provide endpoints for user provisioning and access management from a centrally controlled service. Please note, the IdP needs to be SAML 2.0 compliant. Even though AD is supported it is not recommended.
We use Oracle and Microsoft databases only to ensure that the Thryssa Data Mart can seamlessly plug into any enterprise data warehouse. Both providers have robust syncing tools for cloud or on-premise replicas needed for analytics or reporting.
Finally, our philosophy of 'use the best in class tool for the job from the best provider' guarantees that our clients will use proven technology, leverage mobile capabilities and avoid arcane system requirements. The most valuable components from an IT perspective are: robust cloud security, bi-directional integration, and price certainty.
Ready to get started? Contact us today.
To learn more about Thryssa, click here.
---
Author Bio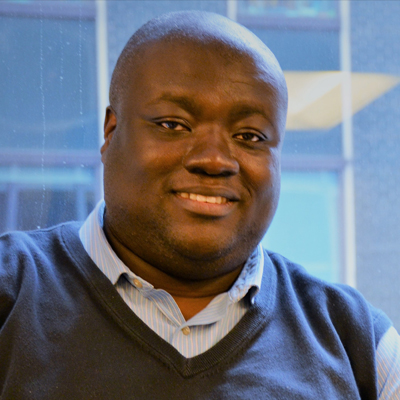 Kay Bosompem possesses robust skills in project management systems. As Vice President, Kay provides project controls solutions for organizations with large capital project construction programs worldwide, while also overseeing Enstoa's product development team. Using strong strategic thinking skills combined with industry leading data analysis, Kay has represented Enstoa for over 13 years, supporting clients worldwide. An industry leading SME, Kay stays up-to-date with mobile and telecom industry trends, products, and services.