What Keeps the Finance Team Awake at Night
Chief Financial Officer
Capital projects are complex, costly and hard to execute. No surprise 90% of large capital projects end up over budget and/or (usually and) behind schedule. No surprise they keep the finance team awake at night.
From uncertainty to predictability
Capital project spending can be lumpy and is very dependent on actual progress made on the project, meaning any change in project schedule can vastly change the timing of the cash required to execute the project. This volatility can also have large impact on the balance sheet, and ultimately the income statement of the company.
When looking at the company-wide portfolio of projects, it is rare that two negatives make a positive. Volatility tends to get compounded to result in big swings in cash forecasts and large discrepancies between forecasts and actuals. Waiting for weeks to get manually-prepared — i.e., error-prone — reports add to the challenge.
Real-time integration between the ERP and the capital project system of record and real-time reporting on project transactions, forecasts and estimated cost at completion provide accurate and precise data feeds to the finance team which are key to increasing predictability and accurate, and timely, financial reporting and forecasting.
From ad hoc to traceable, formal processes
When it comes to qualifying vendors, committing to vendors, approving invoices, issuing payments, and so many other processes, the project and finance teams need to work closely together in a well-orchestrated, traceable, set of processes and procedures. Finger-pointing, throwing issues over the fence or creating parallel, informal processes are rarely recipes for success.
Transparent, auditable, fully digitized processes, workflows and documents, help the project and finance teams work efficiently together on a day-to-day basis from planning, to execution, to project close-out and hand-over. They can be a game-changer at times of audit too.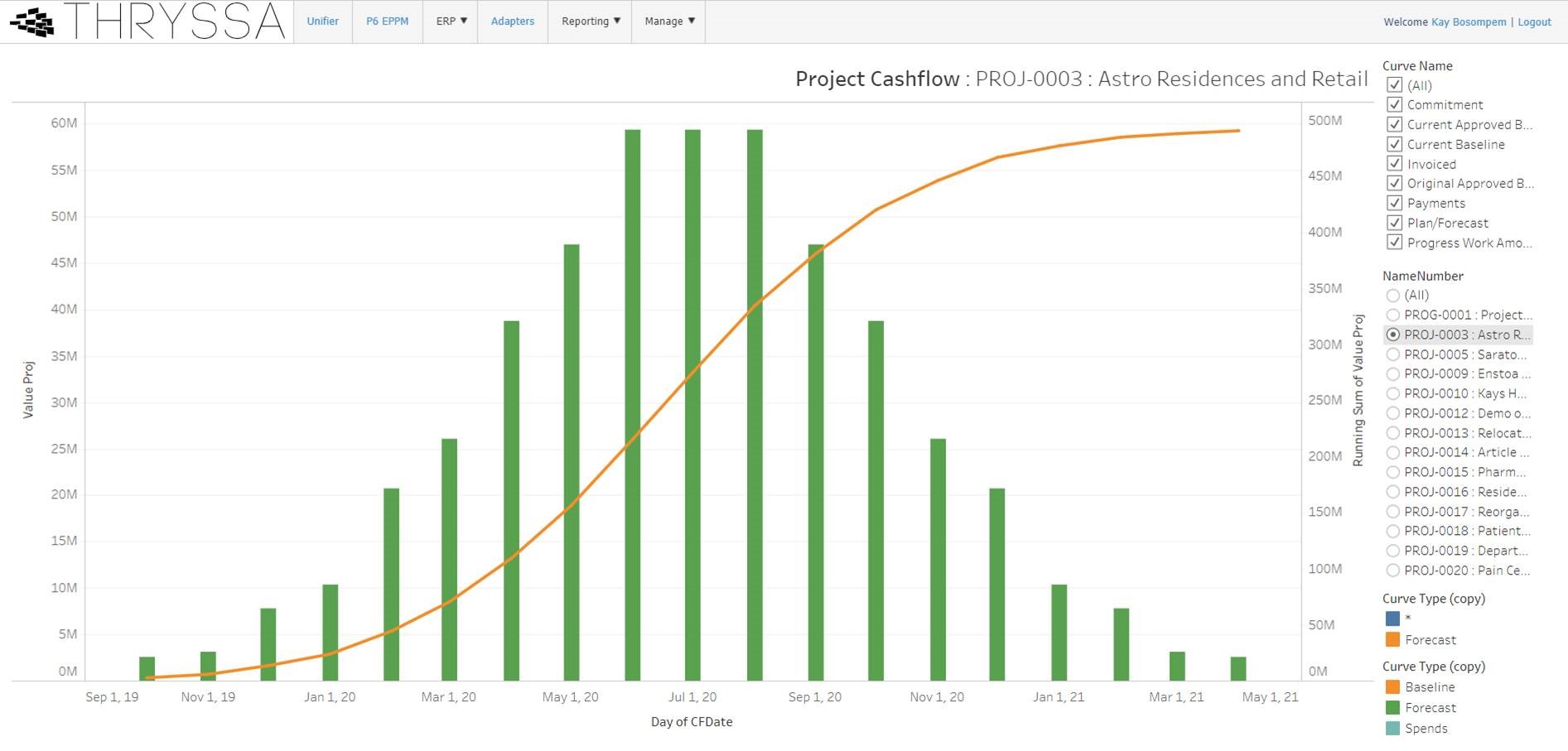 Project Cashflow Report on the Thryssa dashboard
Having a structured way to deal with these "unforeseen circumstances" to allow the project team to react quickly while staying compliant with company policies and processes can eliminate what would have been difficult conversations down the line and help build, or rebuild, trust across teams within the organization as well as with vendors and clients (both internal and external).
How much pain for the gain?
Runaway IT projects are usually up there on the list that keeps the finance team awake at night. Challenges are not only of a technical nature. If they were, they would be efficiently tackled by the internal IT team and outside implementation specialists. The issues often start in the solution design phase.  Design meetings can be excruciatingly long and complex and result in little progress as past decisions keep getting revisited, generating schedule delays and implementation change orders.
Given all the difficulties that a finance team can face, what are some things that can help? The organization at-large — and the finance team, in particular — benefits greatly from a pre-packaged deployment approach with industry best practices built into its design, requiring minimal adjustments to adapt to the company's idiosyncratic policies and governance. It helps keep the deployment time-boxed and limit drag on internal resources being pulled into it.
A comprehensive approach that combines the pre-defined processes and data structures the business needs, together with a fixed deployment price that includes training, change management and hyper-care, is the best chance for a rapidly-deployed, cost-effective, widely-adopted capital project management solution which ultimately maximizes return on investment.
Having seen the needs of the capital project function to digitize their processes and optimize their capital spend, Enstoa created something we think will help. We call it Thryssa: the best-practice-driven, fastest to deploy, right-sized solution for capital projects management. Thryssa's cost can be offset by the direct productivity gains obtained through process automation and a fully integrated solution, providing a single source of truth.
Ready to get started? Contact us today.
Capital projects don't have to keep you up at night anymore, click here.
---
Author Bio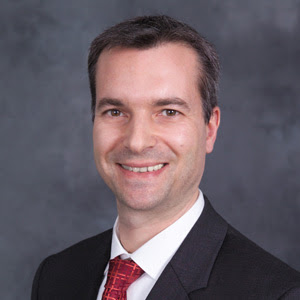 Arnaud Giret has over twenty-year experience in the business-to-business high tech industry focused on value creation through growth strategies, cost control and rigorous strategy execution. Grew and managed a $1bn+ business line achieving continuous increases in gross margin and EBITDA through the implementation of innovative low-cost solutions and tight financial control. Adept at product strategy differentiation, optimization of channels to market and on-going focus on customers' needs and satisfaction. Managed cross-functional and cross-cultural teams. Business experience spanning Europe, North America and Asia.