What If We Could Do What We Do Best?
Director of Digital Solutions
What-ifs - I love doing "What-ifs" and "Time Impact Analyses", even risk workshops; they break the drudgery of the dreaded monthly report.
Recently I have let myself mull over a few compelling "What-ifs."
What if… we didn't have to waste, I mean spend, hours maintaining our own "database" of project costs and then reconcile them against Finance's "system of record?"
What if… we had clearly documented processes that were followed by all, and I could spend my time with the team optimizing processes as opposed to compliance checks?
What if... the contractors could view their own invoices in the payment process - even when they had been approved for payment, but still sat on the beancounter's desk? No more fielding frustrating calls, "Hey Nigel, when can I expect payment on last month's work?"
What if... I didn't rely so heavily on the excel guru on my team to create charts and re-key data from many systems?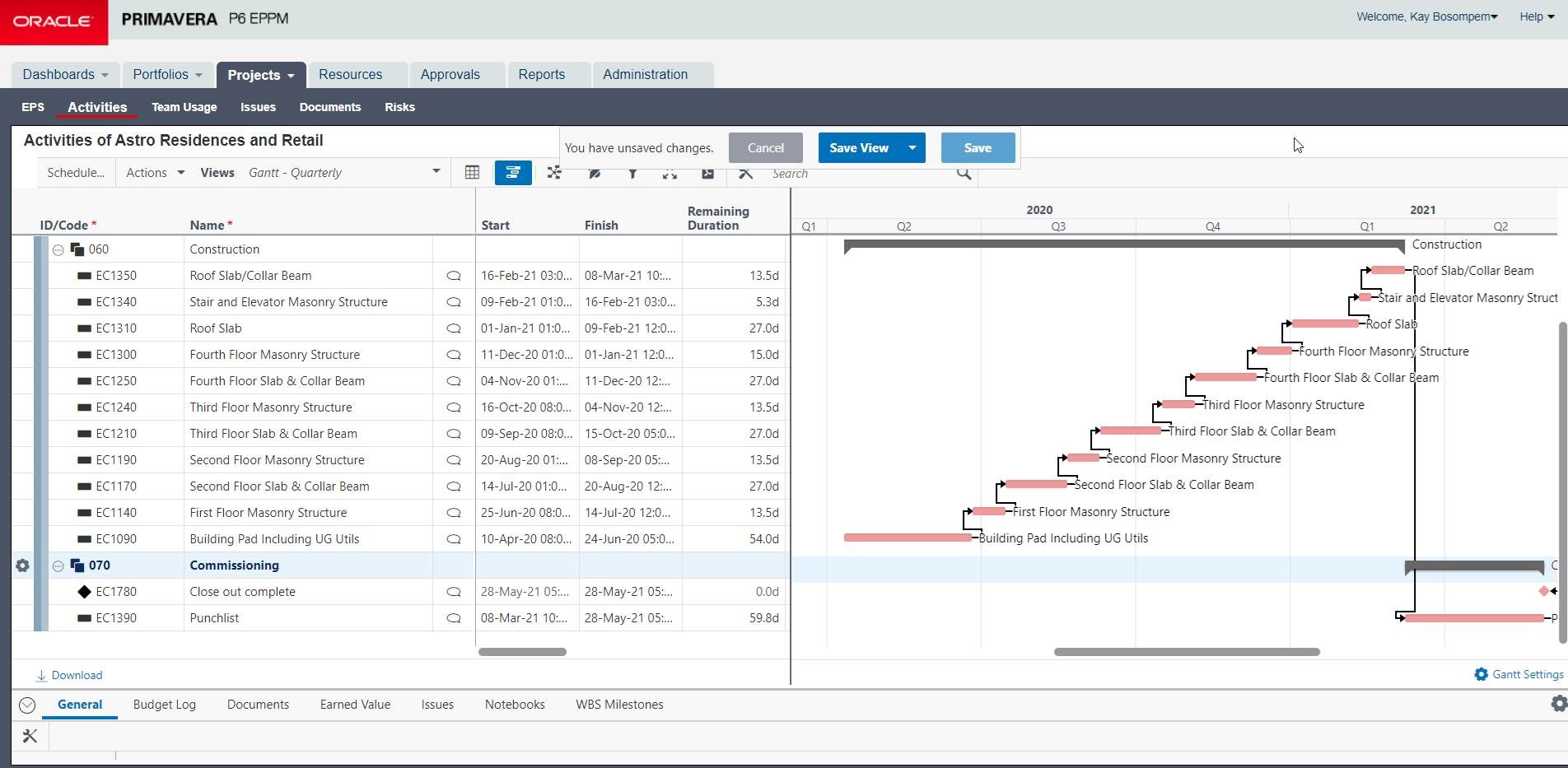 P6 Gantt Chart on Thryssa Dashboard​​​​​
And what if we could do all of that without having to undergo some daunting "software implementation" project? I would have the time to do real what-if planning and contingency validation. Finally, adding value instead of the rote assembly of yesterday's numbers in the vain hope it improves tomorrow's decisions.
Having spent the early part of my career in the trenches of complex capital projects, I know the questions asked and the demands put on the likes of schedule engineers, cost controllers, project and program managers. I've lived those roles on one project or another. These inquiries are sadly never easy to answer on the spot and rarely come without a great sense of urgency.
We now have a robust solution that just works. A solution finally exists that I can stand behind. I can now say to my fellow project controllers, Thryssa will help us increase our project efficiency, decrease project risks, improve project collaboration, and let us do what we do best – manage construction projects!
The Activity Status report on Thryssa dashboard
The cherry on top? Its pricing is so straightforward that those beancounters will love it, and getting buy-in for the idea up the chain will be easier too. I can see how much the system costs the project, and it's easy to bill the client (and one day, the Subs - shh!) for their usage.
 
What if I no longer had to ask "what if"? Let's do what we do best! Contact us today.
To learn more about Thryssa, click here.
---
Author Bio

Nigel Stuart is an experienced leader in the Project Controls and Large Capital Programs space.  With a solid Scheduling and Cost Management background, Nigel was an early adopter of integrated project controls solutions. He has a successful track record helping companies control the costs and schedules of multiple capital projects through the implementation of leading internet-based software applications. An Oracle Primavera Unifier deployment SME, Nigel has worked with a wide variety of clients worldwide and has over a decade of experience with Oracle's Primavera Unifier platform, and over two decades with their scheduling applications.