Why Gender Diversity is Important in Construction
Senior Manager
The issue of diversity and inclusion is at the forefront of many conversations right now. The United States recently made history when U.S. Presidential candidate Joe Biden selected Kamala Harris as his Vice-Presidential pick, making Harris the first woman of color ever nominated on a major party's presidential ticket. Aside from any political beliefs, Kamala Harris's nomination brings a sense of representation that will surely inspire many young women for years to come.
Diversity in the Construction Industry
With all of this going on in the background, there's been a push for corporations and organizations to improve on diversity and inclusion, which certainly made for an interesting time to attend ENR's Groundbreaking Women in Construction (GWIC) Conference. I look forward to GWIC every year. Like many industry events, it's an opportunity to hear from industry thought leaders. But what makes GWIC unique is that it also provides a platform to engage with women of similar backgrounds, share stories of our common challenges, and perhaps most importantly, be inspired by the way other women address those challenges.
It's no secret that the U.S. construction industry is a predominantly male-dominated field. In 2019, women made up just 10.3% of the U.S. construction workforce. During my 16 years of experience working with clients to execute capital projects solutions, it has never been uncommon for me to be the only woman on the team.
One Size Doesn't Always Fit All
I was honored to host a roundtable at the (virtual) GWIC event, which took place at the end of August. My roundtable, "The Importance of Diversity on Project Teams," fit right into the conference's overall focus on diversity and inclusion. The roundtable consisted of approximately 20 women from across the United States, sharing their stories and experiences of working on project teams.
During the roundtable, it became apparent that we all have a story about when it became blatantly obvious to us that we were an "only." The only woman in a conference room or on a project team. This concept doesn't always lead to some big offensive or exclusionary moment. Sometimes, it's just something small that highlights a lack of planning for our femalehood.
I shared an example where I was doing a field visit that required me to wear fire-resistant coveralls, safety glasses, hearing protection, a hard hat, and gloves. I had most of my own size-appropriate gear by this point in my career but needed to use gloves provided on-site one day. I was surprised to find that the only gloves that were distributed in the field were many sizes too big. It might seem like something small, but it can be quite tricky climbing up a 100+ foot column with gloves extending easily an inch beyond the length of your fingers.
Of course, I completed the task, but it increased my risk exposure in the field. It also made me aware that field operations, in this instance, centered around the needs of men when planning for field safety, despite the engineering office employing women. An important lesson here is that it's not just enough to have diversity if you don't have inclusion along with it. Diversity without inclusion is tokenism.
Diversity Makes Us Wise
As we continued our discussion on this topic, we identified some of the benefits diversity on project teams can bring. Team diversity can be a driver of expanded creativity, stronger decision-making, increased employee engagement, improved soft skills, and ultimately project success.
We also discussed steps organizations can take to improve diversity and inclusion on their project teams. When I started at Enstoa 4 years ago, I was excited to join an organization with diversity and inclusion in their DNA. In fact, one of Enstoa's core values is "Diversity makes us wise." A few years ago, Enstoa set out to hit a 50/50 gender diversity goal. While we are still working on hitting that target, initial steps for any company focused on improving organizational diversity and inclusion is to first be honest about their diversity deficiencies and acknowledge they should do better. Then, establish an action plan with accountable stakeholders to prioritize bridging the gaps and continually monitor performance against the plan, making adjustments along the way as necessary.
GWIC is a great event that makes you think, share, and learn with some of the construction industry's leading minds. At a time where these conversations and corrective actions are more critical than ever, I felt so grateful to be able to connect with so many smart women. I hope to see you all again next year!
---
Author Bio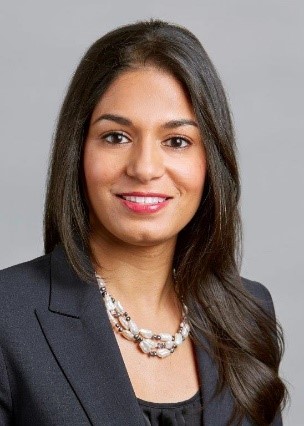 Ruchira Banerjee is a Senior Manager at Enstoa. She has over 16 years of experience in project management, engineering design, and capital projects-focused management consulting serving numerous Fortune 500 organizations across an array of capital-intensive industries. Ruchira is a trusted advisor on capital projects, observing organizational needs and conceptualizing and delivering solutions that enable organizations to set and meet project and operational objectives.