Groundbreaking Women in Construction 2020
Enstoa was thrilled to attend another year of ENR's Groundbreaking Women In Construction (GWIC) conference. This year was GWIC's first-ever virtual conference. GWIC is a catalyst that helps women at all levels develop their presence, expand their influence, and further their career success.
At the event, our Senior Manager, Ruchira Banerjee, led a roundtable sharing experiences from her over 16 years working with clients and executing vital capital projects solutions. The topic of her roundtable focused on The Importance of Diversity on Project Teams.
"I love attending conferences like GWIC because they provide a platform for open discussions about diversity issues. The importance of diversity on project teams is often overlooked, but a diverse workforce is proven to drive innovation and productivity," Ruchira said of participating in GWIC.
During her roundtable, 20 women from across the United States talked about the challenges that projects may face as a result of a lack of diversity on project teams, what organizations can do to bridge the gap, and how projects and teams can benefit from diversity.
Ruchira reflected on the event and shared some of her own experiences about being a woman in the construction industry in an article for our blog, "GWIC is a great event that makes you think, share, and learn with some of the construction industry's leading minds. At a time where these conversations and corrective actions are more critical than ever, I felt so grateful to be able to connect with so many smart women. I hope to see you all again next year!"
To read Ruchira's full event recap and some of her reflections on being a woman in the construction industry, check out her blog.  
---
Author Bio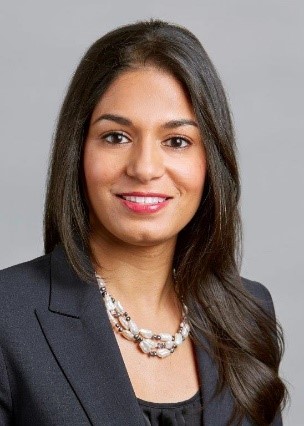 Ruchira Banerjee is a Senior Manager at Enstoa. She has over 16 years of experience in project management, engineering design, and capital projects-focused management consulting serving numerous Fortune 500 organizations across an array of capital-intensive industries. Ruchira is trusted advisor on capital projects, observing organizational needs and conceptualizing and delivering solutions that enable organizations to set and meet project and operational objectives.