Which Construction Projects Are Getting Funded in 2019 and Why
It's shaping up to be a steady-as-she-goes kind of year in U.S. building. June was a soft month for megaprojects overall, but estimates say that overall 2019 construction starts in the U.S. will stay fairly level with last year. In the meantime, some truly interesting trends are playing out in the nonresidential construction space. They reveal much not only about key industry drivers, but the world at large.
No car boulevards
People continue to move to cities at a high rate. As the urbanization trend increases, the idea of dramatically fewer cars in cities has been gaining a lot of traction among those who live and work there. The sentiment is starting to be reflected in large scale construction projects, such as the Carmel Corridor in Indiana.
Carmel is a suburb of Indianapolis. Its population is growing, so it wanted to redesign midtown to accommodate more residents and workers. The new 140-foot-wide Monon Boulevard connects to an expansive greenway, providing instant access to nature. The area is expected to become a center of activity, a place where people can walk or bike or spend an afternoon.
The project cost $23 million but reportedly has already attracted  $175 million in private sector redevelopment. (Pretty impressive, given phase one isn't even complete yet).
Massive mixed use spaces
Just as live-work spaces grew in popularity with the rise of the Internet, we're now seeing the growing popularity of entire "live-work-play" sectors in cities. These consciously planned clusters of office towers, hotels, and residential buildings are typically studded with retail, restaurants and other offerings designed to deliver most of what people need within a short walk. It's another trend linked to increasing urbanization, but also to generational shifts in tastes and spending habits.
Philly's Schuylkill Yards has been described as a part of this "insta-cities" phenomenon and in Miami a 27-acre, mixed-use project could potentially transform downtown. Often these projects are aimed at reviving desolate or languishing urban areas, but the trend isn't without its challenges. New York's Hudson Yards has been criticized by some New Yorkers as being too touristy, possibly highlighting a need for owners and architects to look for ways to integrate these projects more strongly with the surrounding community.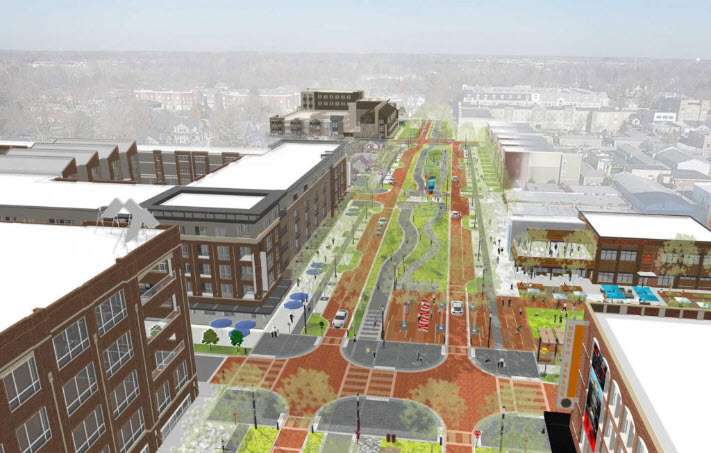 Major weather event preparedness 
A decisive uptick in major weather events means 2017 was the costliest year for weather-related disasters. Contingency planning related construction has since become a major area of development in construction, particularly in the healthcare sector.
Many health care organizations are building new medical centers in a way that mitigates the specific weather events of their particular geographic area. So, in fire-prone areas like California that means heavy duty smoke filtration systems. In flood prone areas, that means water release mechanisms.
Many of these projects are being built in a way that acknowledges the role of medical centers as gathering places during disasters. These new spaces are designed not just to offer medical treatment, but relief.
As the trend develops, expect to see leading players integrate historical weather data with building maintenance systems. Predictive modeling will inform decision makers when major floods and other evacuation-level events reach statistical likelihood.
More building in the global south and beyond (Way beyond)
While rates of building growth in China and the U.S. are slowing somewhat after many years of expansion, that isn't necessarily true for the rest of the world. In late 2018, Construction Dive published a report estimating global construction output will increase 3.6 percent every year for the next five years.
Construction in the Middle East and Africa is growing at an extremely fast rate. (Four of the ten largest megaprojects in the world right now are located in the Middle East.) Latin America and the Caribbean are seeing rapid expansion as well. The Lima Airport expansion is one of Peru's biggest infrastructure projects to date and is expected to make a big contribution to Peru's growing tourism industry.
Finally, the International Space Station has made this year's list of biggest megaprojects. Will we see a trend of more space-based projects there in the near future?  As the private spaceflight market develops, it could pay to keep your eyes on the skies.