Practical Applications and Potential Benefits of Delivering Projects Utilizing the PMBOK® 7th Edition Principles
Director, Strategy & Consulting
In Part I of this blog, I discussed the radical changes coming in PMI's PMBOK® 7th edition: a shift from waterfall project management techniques (i.e., "process-based project management") to agile and holistic project delivery methods (i.e., "principle-based project delivery"). As a result, project success recognized by PMI will soon be measured by the value of the project outcome as opposed to how well the individual processes to obtain the completed project were executed. 
With the transition to a digital economy and increased availability of project data, principle-based project delivery will undoubtedly lead to the more frequent use of metrics to help qualify and quantify project status. While time and cost metrics have been used by project managers for decades, today's project managers now can go beyond just these metrics by leveraging a customized project management information system (PMIS). A PMIS can help a project manager employ data to determine current project status and more effectively assess the value of the project outcome. 
The Project Management Institute (PMI) will be releasing the 7th edition to its Project Management Body of Knowledge (PMBOK® Guide) on 1 August 2021. While not news in or of itself (PMI releases a new edition every few years), the 7th edition will present a dramatic shift. Previous editions focused on waterfall project management techniques: a breakdown of project activities into linear, sequential phases where each phase depends on the deliverables of the previous phase and corresponds to a specialization of tasks. While well-suited for the manufacturing and construction industries, this project management technique does not always work well in non-linear industries such as software development. As a result, project managers have historically modified PMI's guidelines to apply different approaches such as predictive, agile, or hybrid techniques depending on their specific project or product needs. 
Principle-based project delivery is a shift toward principles generally accepted and practiced in project management, with their corresponding results. The purpose of this change is to focus on the outcomes from project execution that bring value to an organization and its stakeholders, rather than the process-based deliverables that are developed during execution of the project. 
While process-based project management does include principles (e.g., Earned Value Management) that have been used exclusively by project managers for decades, these are just variants of time and cost metrics. With the transition to a digital economy, and with companies implementing Project Management Information Systems (PMISs) that can house all project planning, initiating, managing, executing, controlling, and closing data and information, this provides the opportunity for project managers to design, track, and report on many other metrics than just time and cost. As a result, principle-based project delivery will undoubtedly lead to the more frequent use of project management metrics to help qualify and quantify project status and outcomes. 
The figure below shows some project management metrics, aligned to the ten Knowledge Areas used by PMI in the 6th edition of its PMBOK® Guide, that may become more commonplace due to principle-based project delivery methods. 
While metrics can be used to validate the current (or trending) health of a project, they can also be used for so much more. For example, Resource Management metrics can help determine if project managers are overworked and if staff is fully engaged based on meeting attendance and employee turnover. Risk Management metrics can help uncover best project risk identification, estimated impact, and issue resolution practices. Procurement Management metrics can help identify efficiency issues from slow responses to requests for information or submittal approvals. 
This does not mean that process-based project management will be going away. By incorporating project management metrics other than just time and cost into project delivery principles, project managers have additional means of assessing the overall success of their project, and quite likely the purpose of PMI's shift toward principle-based project delivery. 
As the leading systems integrator for capital projects, Enstoa designs, tests, and deploys Project Management Information Systems for clients around the world. We are excited to see how our clients will apply the recommendations coming in PMI's 7th edition of its PMBOK® Guide, and how that will impact the way they will use the data and information available in their PMISs to measure project success. 
How might your projects be managed differently by implementing the changes coming from PMI? 
 
Want to make sure you have a solid understanding of what's needed for proper digital transformation? Check out our "Digital Transformation for Leaders" Colonnade course.
---
Author Bio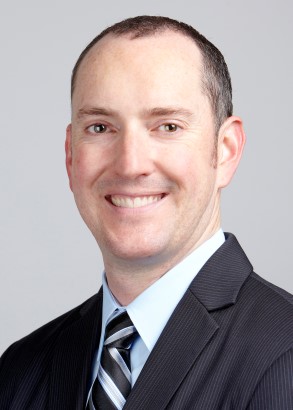 John Jobst, Director of Strategy & Consulting, leads the operations strategy and management consulting service line for Enstoa's global clients. A global architecture-engineering-construction leader with over 20 years of experience, John guides executive teams toward transformation of their legacy projects and portfolios by helping them design a target operating model and transformation roadmap for today's digital world.