Small investment, big return
Senior Director of Digital Solutions
Imagine a built environment that is able to supply the infrastructure demands of the world's population. It may sound like a dream, but it can be a reality. However, in order to get there, we must find ways to be more efficient: one process at a time.
In March, our Senior Vice President, Steven Hayhurst, wrote a blog outlining why digital transformation is essential in a post-COVID world. In short, he stressed that becoming a digital organization would enable your team to work more efficiently in what are increasingly difficult circumstances and put even more distance between you and your competitors.  
Six months later, this sentiment is more accurate now than ever before. COVID has continued to highlight operational challenges for the old, analog organization, and it's clear the business environment will remain in this state for some time to come. While it's true that digital transformation can be a powerful catalyst to business growth, we do not all have two years and a multi-million-dollar budget to undergo a comprehensive digital transformation right now.  
Integrations are key
You can take incremental steps without expending the resources needed for a full digital transformation. Two great areas to focus on first are increasing your speed of decision-making and increasing the accuracy of the data that informs that decision-making.  A simple solution to achieving these goals as fast as possible, for as little monetary investment as possible, is to take the systems you are already using and amplify their value by connecting them.  
Timely, accurate data is one of your organization's most valuable assets for informed decision-making. However, when you have multiple teams working across numerous digital systems, this disjointed digital landscape can lead to data discrepancies across the organization or unnecessary delays tracking down the correct data. 
Systems integrations don't have to be scary
Recently, a company came to us needing to take time and steps out of a payment process. The project and finance teams couldn't keep their heads above water, and the organization was struggling to meet contractual payment obligations. Our integration tool, Adapters, was the perfect fit to quickly connect two different systems and auto-generate a PDF attachment between them. The manual steps were removed, and the opportunity for data errors were replaced with automation. The organization is now hunting for the next problem to solve through automation.  
Over the years, we've worked with numerous clients — across industries such as healthcare, oil & gas, engineering & construction, public infrastructure, and education — to integrate their project management and ERP tools. Many of our clients viewed setting up integrations as a complicated job that requires a programmer. This common misconception led us to create Adapters. The tool's form-driven interface with drag and drop functionality makes it easy for you to map data elements from one system to another, allowing you to set up your integrations in one day without code.
Keep your eye on the 2020 curveballs
When your systems work together, they work harder for you. By integrating your digital systems, you create a central hub that you and your team can turn to for accurate, timely data every time. At a time where it seems like the universe is throwing a different curveball at us every day, swift, data-driven decision-making is more critical than ever, and an integrated digital landscape will help you keep your eye on the ball.  
To learn more about Adapters, click here. 
---
Author Bio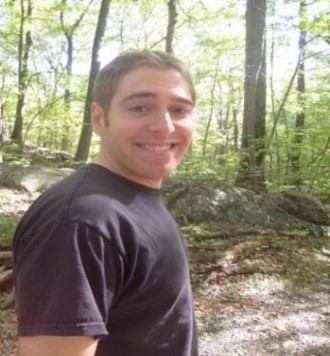 Yongil Fleisher, Senior Director of Digital Solutions, has extensive technical experience with a wide variety of enterprise-level applications and processes related to ETL, dashboards, application development, integration development, Microsoft Stack, and the Oracle Primavera stack. As a Microsoft Certified IT professional with a focus on server-side application development and the integration of large systems, Yongil has experience with SharePoint technologies, .Net Programming, Web Development, System Integrations, Data Migrations, Database Architecture, and Process Optimization in a variety of business environments.