A Business Analyst's Best Friend
Senior Director of Digital Solutions, Enstoa
The life of a business analyst can be stressful. You start early and work late stitching together and cleaning up data. Your organization depends on you to make swift decisions, but there's so much manual work involved as you pull data from various systems, spreadsheets, and e-mails and try to make it fit together. It is only with the miracle of caffeine that you can get your reports done on time. The data you're responsible for is tough to get, tough to transform in a way that's useful, tough to clean and reconcile, and tough to visualize for decision making. Not to mention, if there's one mistake, or if your Excel file crashes inexplicably, it's your head on the chopping block.
This high-stakes, high-stress world is the norm for many business analysts, but it does not have to be your reality. Imagine it's 5:00 PM, and you're wrapping up for the week after generating high-quality reporting for leadership with the click of a few buttons. Your boss and the rest of the leadership team are happy with you because your reporting enables smart and fast decisions. Monthly closeout is done without a hitch and early. You have time to enjoy your weekend without being buried in CSV files and Excel macro hell.
 
Automating data integration: your ticket to a real weekend 
It may seem hard to believe, but this is a reality for organizations with highly integrated systems. Over the past 13 years, Enstoa has worked with numerous organizations to optimize their data reporting and enable data-driven decision-making. These organizations benefit both at senior leadership levels when trying to make time-sensitive decisions for the organization, and at the business analyst level to free up time to do actual business analysis instead of manual data consolidation.
Recently, a large education system on the USA's west coast came to us to roll out a new PMIS. As we worked with them to understand their needs and build their custom solution, they expressed disappointment in how their systems don't share data with each other. For example, their PMIS and ERP systems each contained their own vendor list. This led to confusion because vendors would often be listed with slight differences across the two systems, such as "ABC Construction" in one system and "ABC Construction, Inc." in the other. The client would create a PO in their PMIS for a specific vendor and then need to manually enter the record again in their ERP, at which point they would need to guess which vendor it belonged to because of the different naming conventions.
This situation is incredibly frustrating for the business analysts who are forced to spend hours manipulating and cleaning up this data for reports when it could have been right the first time if the systems were integrated. To solve this issue, we implemented Adapters, Enstoa's integration tool. Now, all of their data flows from system to system for seamless and meaningful reporting. Needless to say, their business analysts are breathing a sigh of relief and focusing on bigger problems.
 
Work smarter, not harder
When we first tell organizations about Adapters and explain to them why they should use it, they often think it sounds too good to be true. They can't believe the tool actually integrates with virtually every core system used within the built environment. This kind of automation used to take us months before we built Adapters. Now, a basic vendor integration can be built in as little as a day.
Adapters' flexibility is due to the tool's compatibility with multiple design patterns (flat file, XML, soap, rest, direct DB), making it possible to connect with a multitude of industry systems. It doesn't take coding skills to set up or operate, and its user dashboard makes the data easy to retrieve and easy to visualize, thereby expediting the time it takes to identify and resolve issues.
Automating data integrations can make data analysts' life a lot less stressful. A disjointed digital landscape adds unnecessary complications to your everyday work. With Adapters, you can head out for the weekend at 5:00 PM with the confidence that the reports you sent your boss earlier are on time and accurate. If that's not a business analyst paradise, it's pretty darn close.
Ready to streamline your organization's data?
To learn more about Adapters, click here to check out the product page.
---
Author Bio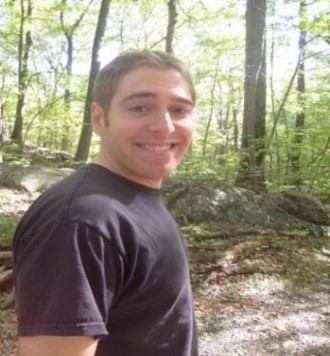 Yongil Fleisher, Senior Director of Digital Solutions, has extensive technical experience with a wide variety of enterprise-level applications and processes related to ETL, dashboards, application development, integration development, Microsoft Stack, and the Oracle Primavera stack. As a Microsoft Certified IT professional with a focus on server-side application development and the integration of large systems, Yongil has experience with SharePoint technologies, .Net Programming, Web Development, System Integrations, Data Migrations, Database Architecture, and Process Optimization in a variety of business environments.