Yale New Haven Health Wins ASHE's Excellence in Health Care Facility Management Award for Enstoa-led Initiative
We're pleased to report that the American Society for Health Care Engineering and the American Hospital Association awarded Yale New Haven Health System (YNHHS) the prestigious Excellence in Health Care Facility Management Award for their work on digital transformation. The digital transformation initiative they are being honored for, called "FaciliNet," was successfully completed in partnership with Enstoa.
YNHHS is Connecticut's largest health care system, headquartered in New Haven, Connecticut.  The system includes seven hospitals, a network of physician practices, and related health services throughout Connecticut, New York, and Rhode Island.
In 2016, the hospital leadership took a strategic decision to invest in the digital transformation of its facilities and real estate department to streamline processes that had previously been different for each delivery network.  To accomplish this, they enlisted Enstoa.
About FaciliNet
The scope of FaciliNet, which was completed in fall 2019, covered the alignment of facilities management processes throughout the life cycle of a hospital building, from capital planning, through construction, commissioning, and handover, over to operations and maintenance, through capital re-investment planning. The project included three focus areas:
Process Alignment 
This area focused on clarifying processes throughout the department and its interactions with partners to ensure everyone was on the same page. The goal here was to improve communication between clinical personnel and the facilities in the department's management of customer work requests.
Software Implementation
Each delivery network used a different approach and software to receive, respond to, and track projects and maintenance requests.  FaciliNet implemented an integrated suite of software packages — including Enstoa Starfish, e-Builder, FSI, and Enstoa's integration tool, Adapters, to tie them all together — covering Capital Planning and Construction, Asset Management, and BIM/Space Management.
This focus area has proven to be invaluable for YNHHS. "Before, each delivery network used a different system to receive, respond to and track Facilities' projects and maintenance requests. FaciliNet brings all of that information into one specific database and enhances the efficiency of our staff and employees throughout the system. Our staff now has more information at their fingertips, out in the field, allowing them to work smarter," shared Steve Carbery, VP Facilities, Design, Construction and Real Estate.
Data Standards  
The team decided from the very beginning to organize all information around recognized health care data standards so that the data could be compared and shared with peers in the long run. In areas where data standards did not exist, YNHHS' FaciliNet project acted as a catalyst to accelerate a national conversation on how to best organize health care facilities management data.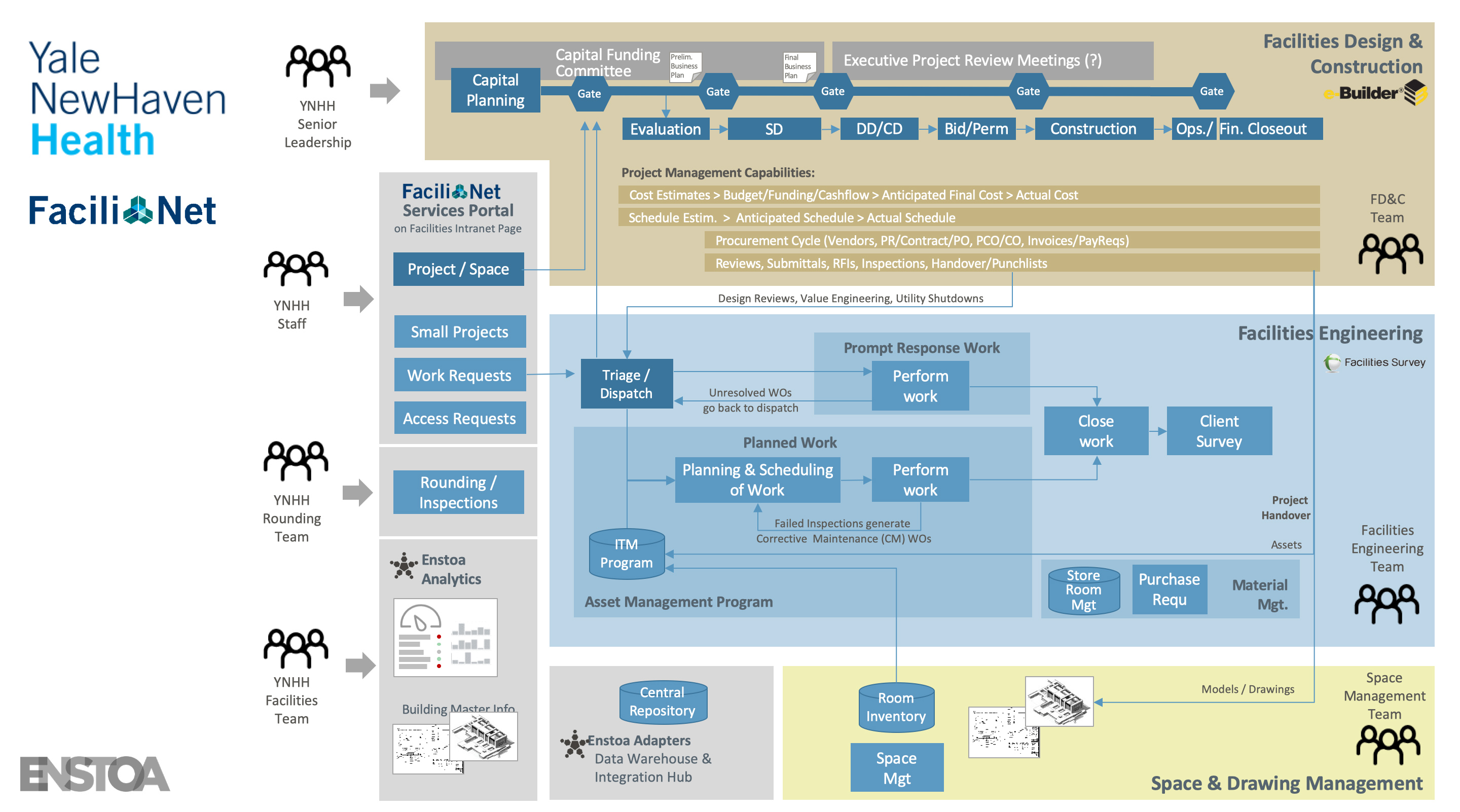 Figure 1 – The FaciliNet Process model shows how the initiative integrates various facilities teams, as well as clinical partners.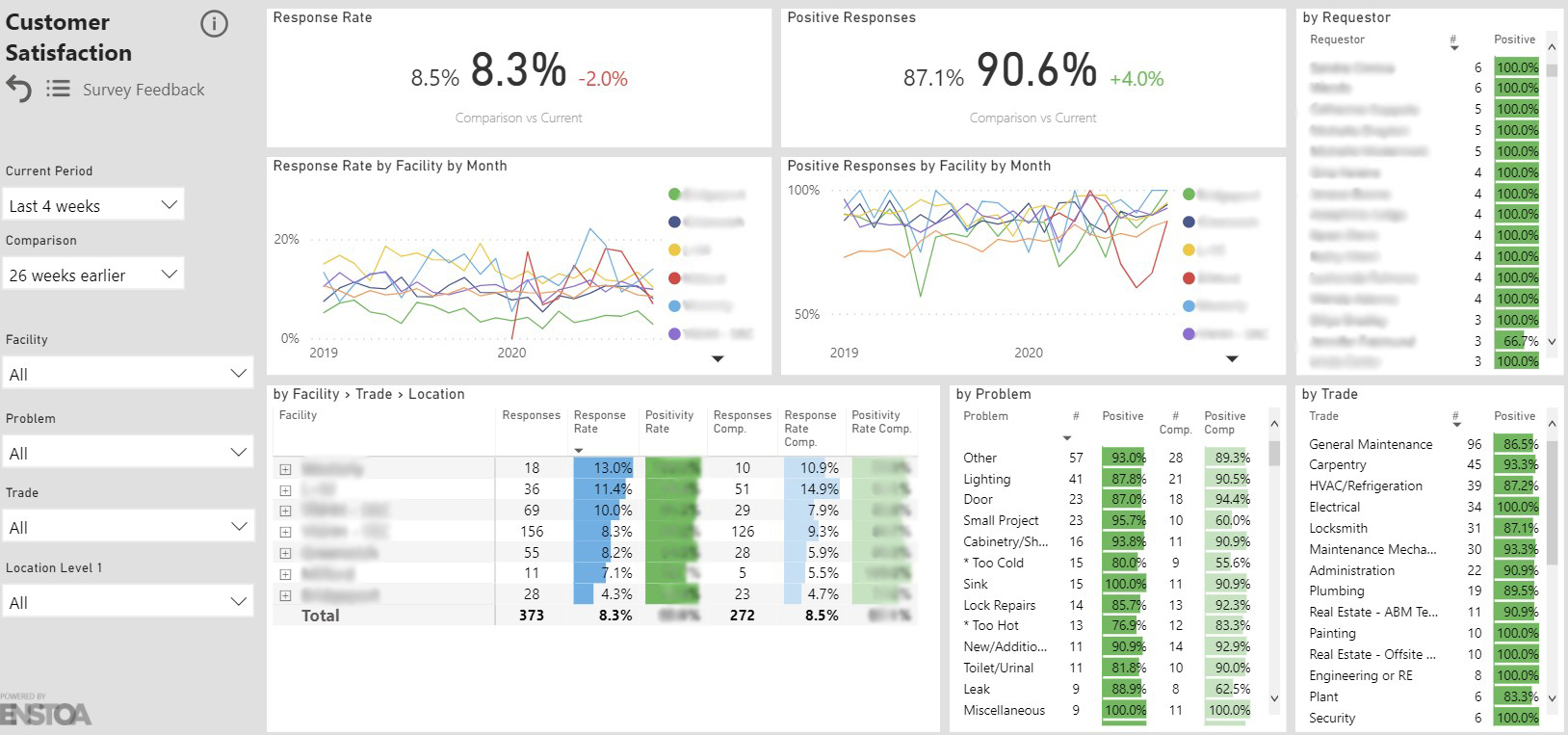 Figure 2 – YNHHS' real-time customer satisfaction portal to identify trends, drill down to specific issues, & document the recovery from events that left customers dissatisfied.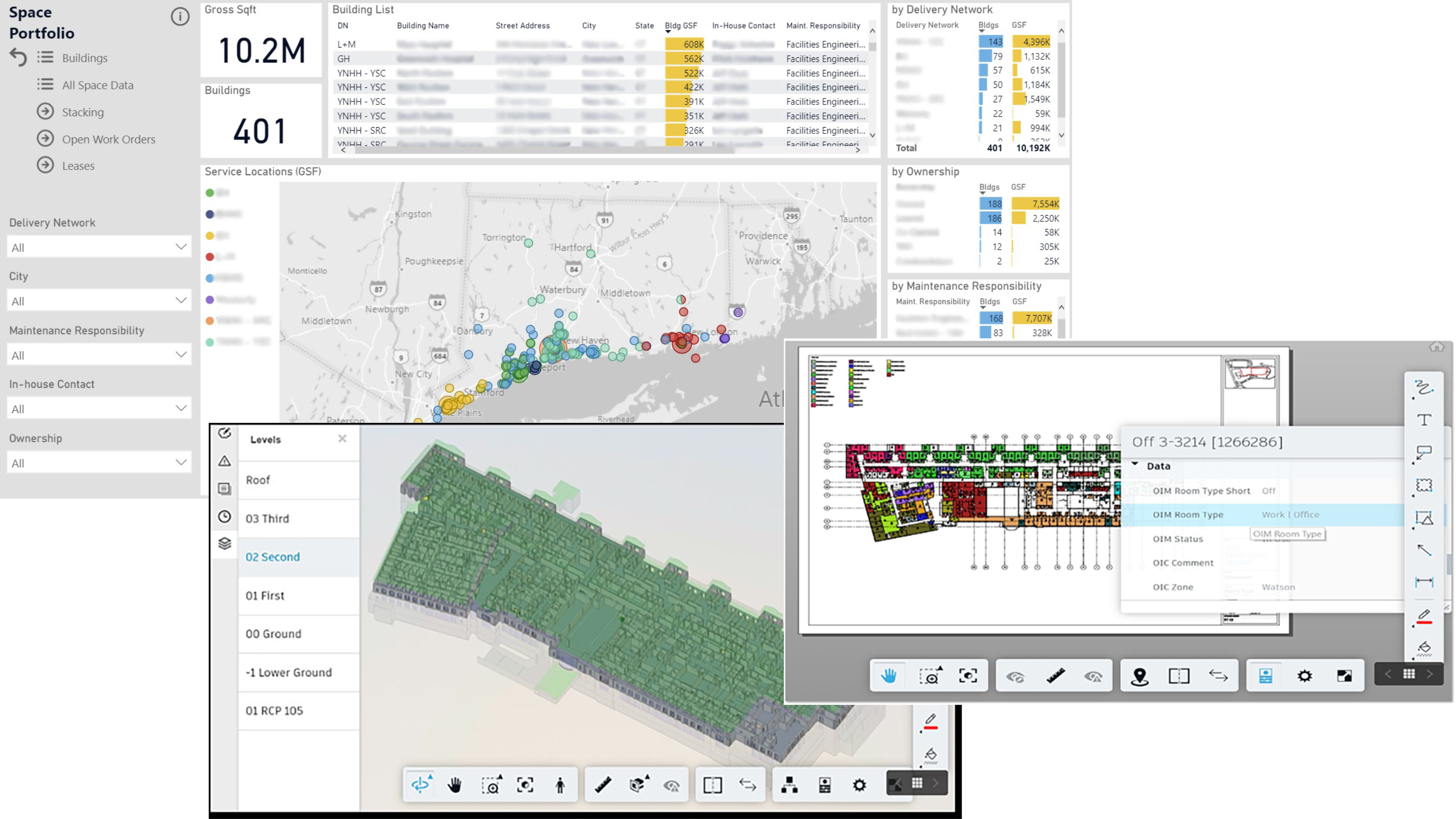 Figure 3 – YNHHS' space inventory is being migrated into Revit to support system-wide analytics to optimize space use.
COVID-19 Puts FaciliNet to the Ultimate Test
FaciliNet withstood its first and probably most formidable stress test during the 2020 COVID-19 crisis, which hit Connecticut as one of the United States' first states. FaciliNet provided clarity on existing conditions and allowed the facilities team to map out scenarios on how to respond to the rapidly evolving crisis, including how to best adjust the extensive, ongoing construction program. The Facilities Design and Construction department could easily prioritize the entire capital project portfolio with the financial tools and data available within FaciliNet. The engineering department used FaciliNet to document changes to the patient care environment and keep tabs on labor and material expended to respond to the crisis. With foundational data being tracked reliably and available for decision-makers, facility leadership was able to strategize on how to navigate best through the crisis.
Congratulations to the teams at YNHHS and Enstoa that worked hard on FaciliNet to make this accomplishment possible!
If your health care system is ready to embark on a digital transformation, we'd love to help. Contact us for a consultation today.