Q1 2022 Newsletter: Looking Ahead!
This post originally appeared in our email newsletter. To make sure you don't miss content like this, click here to sign up.
Looking ahead in 2022
As the Stoics advised 2,000 years ago, we at Enstoa don't spend time living in yesteryear. The past can't be influenced or optimized. We're focused forward, and using the present for action and resolve. In 2022, our resolve will drive performance gains in the built environment worldwide. Our capabilities, skills, and relationships will improve through our actions. The future may bring headwinds, or a rising tide to lift all boats. Whether we're fighting those headwinds or sailing the calm seas, we'll reserve time for thought and laughter. Together, we can take on anything 2022 may bring. Go all!
- Jordan Cram, Enstoa CEO
---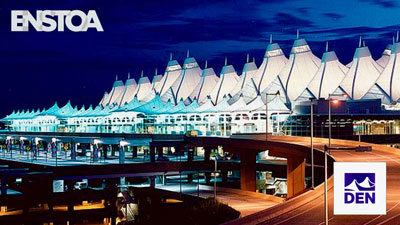 Denver International Airport partners with Enstoa
Early in the new year, Enstoa announced our new partnership with Denver International Airport (DEN) for their ambitious three-year digital transformation initiative. To realize their vision of serving 100 million passengers per year, DEN knew they had to maximize their real estate, capital, and operational resources. They called upon Enstoa to develop and implement their expanded digital strategy.
---
Enstoa CEO Jordan Cram presents Starfish Spaces
Jordan Cram, Enstoa's CEO, presented a provocative session to a full house at HealthSpaces 2021 in Palm Springs, California. Entitled "Make Your Spaces Easy to Manage – and Managed Completely," his presentation introduced Enstoa's new wholistic space-management solution, Starfish Spaces. He explained how the data associated with physical space – always crucial for leaders – can now be captured, managed, visualized, and leveraged in unprecedented ways.
Learn more about Starfish Spaces and view Jordan's presentation here
---
AvalonBay: a Case Study in Successful Digital Transformation
AvalonBay Communities is the third-largest owner of apartments in the US, with a development and redevelopment pipeline worth billions annually. They turned to Enstoa to conceive and implement an integrated Project Controls solution for their many business lines. We designed, configured, and automated hundreds of processes within one project management solution. We also provided guidance for their custom integration between Primavera Unifier and PeopleSoft, eliminating countless redundancies throughout their data ecosystem. As a result of this digital transformation, they were able to continue building at scale during COVID.
This content originally appeared in our email newsletter.