August 2020 Newsletter: Another year around the sun
This post originally appeared in our email newsletter. To subscribe to our newsletter and start seeing content like this directly in your inbox, click here.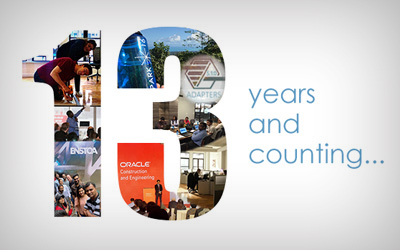 A Message from our CEO for Enstoa's 13th Birthday
Enstoa turned 13 on July 24th, and given all that is going on around us, we feel mixed up with joy and solemnity. What a ride it has been carving out a digital transformation niche from a tiny base in Chelsea, Manhattan/NYC, to operating in numerous countries with a diverse group of amazing people. Let's keep cranking and get our economies and societies up and humming again. Cheers to you all and happy birthday, Enstoa!
---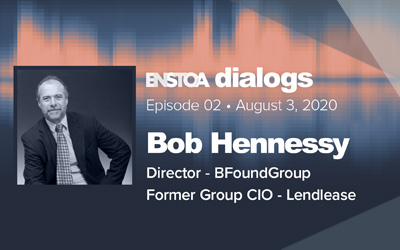 Dialogs Episode 2: Design for Manufacturing
In a new episode of our podcast series, Dialogs, we speak to Bob Hennessy. Bob has been associated with technology-enabled business change for over 40 years and worked in executive management roles over the last 23 years as a CIO, COO, and CEO. 
In the interview, we speak in-depth about Design for Manufacturing in construction.
---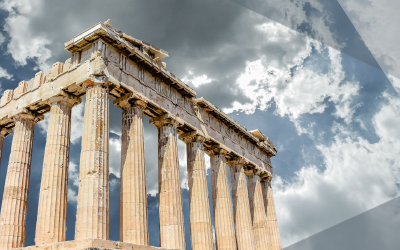 You Asked For It...
We've added new global and flexible Colonnade class times to our schedule. Click here to see the new class times or request a class by-appointment.
In a new video, we explain how Colonnade — our new collection of virtual courses covering topics such as machine learning, digital transformation, and project scheduling — got its name.
This content originally appeared in our email newsletter.