ASHE Annual Conference 2019
Matthias Ebinger, Enstoa's Director of Digital Solutions, presented alongside Dennis Ford, Director of Central Division Facilities Operations at Atrium Health, and Nick Zauner, Director of Facilities Engineering at The Yale New Haven Health System, at ASHE to discuss how to leverage "owner-centric data" from construction to maintenance. Enstoa's work with the Yale New Haven Health System on their digital transformation was regarded as a model that the healthcare industry should learn from far beyond the discussion sessions at ASHE.  Attendees took particular interest in the implementation of data standards for assets and procedures that help organizations demonstrate regulatory compliance.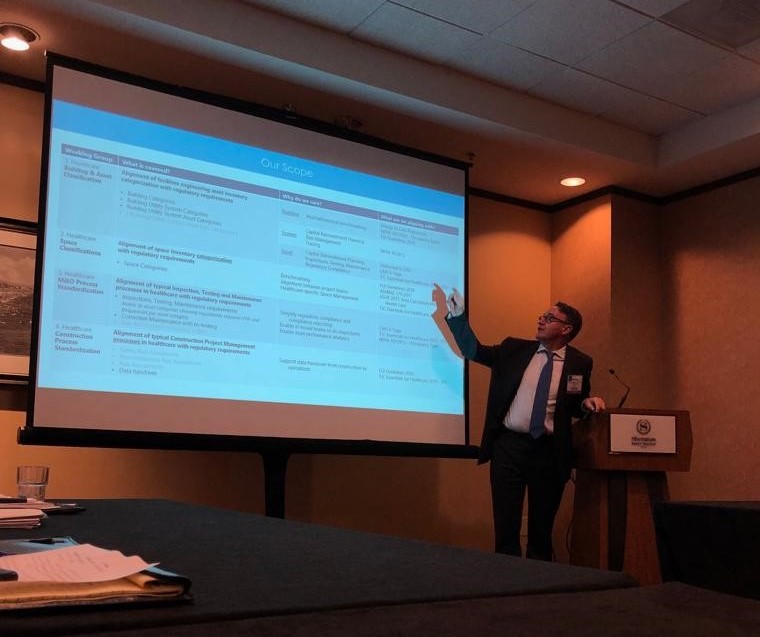 The conference also marked the start of a new healthcare industry working group led by Ebinger and Enstoa's Manager of Digital Solutions, Myles Lock. The group is part of a new initiative that brings together consultants and healthcare industry engineering subject-matter experts to establish a set of industry-wide classifications standards. Enstoa will lead the charge and will convene a steering committee along with various working groups to develop these best practices for the industry and get them published through professional organizations.
Interested in the role that Construction teams are playing in Healthcare? Learn more.