How Labs Are Changing Within The Digital Paradigm
In a recent Roche LabLeaders article, Enstoa's John Jobst and Lennart Andersson explain how digital transformation in medical labs helps support quality patient care in a rapidly changing healthcare environment
Labs are integral to meeting the increasing demands of healthcare systems around the world, which have only escalated since the pandemic. Digital transformation in labs is one solution that can help alleviate pressure to support healthcare providers in delivering quality patient care. 
Today we hear from Enstoa, an innovative leader in the area of digital transformation and lab innovation.
Article highlights:
Digital transformation is necessary to meet the ever-evolving demands within the healthcare industry.
 
The global pandemic was a catalyst for raising awareness of the many opportunities for healthcare systems to improve their business processes at the lab level, particularly when considering artificial intelligence.
 
For digital transformation to be effective, it is essential to also transform the organizational culture so that both effective people and technology changes permeate across the healthcare system.
Digital transformation to keep up with a rapidly changing world
Q: Why is digital transformation in healthcare, specifically in a lab setting, a necessity to meet increasing demands of the healthcare system?
Lennart: Why do we need digital transformation? We live in a more complex world now. We have more things to keep track of and more complex systems. We are managing digital tools, but without digital management methods, it's impossible to maintain and manage these systems.
From a facilities management perspective, there has been a shift in career roles. People are moving around much more, so it is important to store the data digitally versus in people's minds. Health systems have consolidated so there is more to manage. This is harder unless you can digitize, standardize and so forth.
The rate of change is also happening at an increased pace. Right now, we are working on a two million-square-foot facility, and there are renovations going on there non-stop. Digital tools can help speed up the time to update your data, among many other things, so you can start running the facility more efficiently and effectively.
The pandemic's impact on lab operations
Q: From Enstoa's perspective, what can lab leaders do to gain efficiencies and productivity?
John: Lab leaders can gain efficiencies and productivity in their labs by undertaking the following:
Process mapping. Mapping out your business processes first allows you to identify potential gaps or overlaps in existing capabilities. This is essential for lab leaders to do first, before the implementation of any digital tools, to best align what functions the organization needs to consider to do their best work rather than the other way around.
Digital workflows. It is critical to ensure information is accurate and timely, however, the way information flows is equally as important. In order to do so, lab leaders need to ensure there is an integrative flow of information between systems - both legacy and new.
Iterative approach. When the pandemic hit, labs operating under an agile, as opposed to waterfall approach, were better able to quickly adapt to the urgently changing demands of their patients. The healthcare industry leaders today are the ones that used a flexible and iterative approach in delivering value to their patients throughout the pandemic, implementing change faster.
What innovation will bring to digital healthcare
Q: Being on the cutting edge of digital healthcare, what are the trends and new innovations on the horizon?
Lennart: The biggest change is the need for facilities to be more flexible and dynamic. The information a patient has and how that fits into the healthcare provider's data structure is critical. There is so much innovation happening in that space. Facilities, construction, and building technologies are also being applied to the healthcare field more and more. For example, new smart building technology is emerging with sensors that provide both user and environmental real-time feedback regarding facility performance.
John: There is a lot happening in the healthcare space now. We've gotten to the point where technological change is accelerating. Think of the S-curve of technology innovation: As new products are introduced, it takes time for them to stick. But once they gain traction, their adoption accelerates until the technology reaches an apex of functional and market saturation. Then a new product is introduced and the curve starts all over again.
There are a lot of great technology products in the market currently, but they're all very disparate - focusing on a singular solution to the bigger problem. Different companies, including small firms that are developing their own solutions, are also doing totally different things. I think the next big leap in healthcare technology may be some type of "technology functional merger" that turns existing, disparate products and solutions into more of a "one-stop shop" for healthcare digital transformation. The challenge here is that driving cross-functional efficiencies in existing technology products can only occur by having some type of standard data set - some way that aligns the different ways that healthcare facilities identify their assets. Like an asset hierarchy or asset breakdown structure.
A lot of innovations are coming out of the Kingdom of Saudi Arabia (KSA). They are building new mega-cities based entirely on a foundation of technology. To achieve this scale, you must have end-to-end integrated products talking to each other. You just can't have a few smaller products doing something here, other products doing something there, and think you're going to patch them all together during the build or handover process. A major pain point in digital transformation is the handover from construction to operations. This is where a lot of functional technology rework happens.
Lennart: It's easier if you build everything from the ground up. When you don't need to think about legacy systems and how you've done things. Not only from an organizational point of view, but also from a human resources point of view where they are used to doing things a certain way, for example. It is harder to change an existing organization, but it's possible, and that's where a roadmap is important.
John: Looking at system optimization helps the process too. Getting to a point of single sign-on for all the different technologies makes a big difference for people to seamlessly interact with data and systems. It would be an advancement if a company could roll everything up under one umbrella. This would also be a huge benefit to people doing the work.
Organizational Change Management (OCM) is another area of innovation. We have all these different systems and products connecting different people. It's cross-functional now. We're no longer siloed, but everybody has their own legacy culture that's been developed over the years. So, you're bumping into people who have different backgrounds, skill sets, and understandings of how technology is supposed to work, and yet now we're expecting them to work together as a team and seamlessly exchange digital information.
Having standardized data will help enable people to work together efficiently and effectively across various platforms. If you can solve the problem of culture and technology under one umbrella, then you'll increase efficiency and save money dramatically.
The challenge of changing culture and technology at the same time
Q: How can companies help drive culture change to adopt the advancement of technology needed for digital transformation?
John: I've seen companies use technology as a means to drive culture change. For example, one company that we work with is implementing a new technology product. It's a multi-year transformation. They're planning to enforce compliance and enact culture change by requiring everyone to use this technology, which will, in turn, have everyone using the same language, data points, and data structure.
There is an OCM component to that engagement but the client deliberately dialed back on it because they're under the impression that technology can provide the culture change without needing to do too much OCM work, which may or may not be successful.
Another way is to get everybody operating at the same level of high proficiency as when old systems used previously. There are some new, powerful, and modern project management and asset information systems that can provide organizations with an integrated enterprise platform for a fair cost, and a resource management system that is fast and effective. Sometimes, just upgrading your legacy system platform to the best and brightest is the way to go.
AI innovations, clinical labs, and digital transformation
Q: The use of artificial intelligence (AI) is critical to digital transformation. What learnings about its successful implementation can you share?
Lennart: We're finding that by utilizing the latest reality capture technology coupled with environmental sensors, we can quickly create a rich baseline spatial data model and then apply AI to identify things such as signage, assets and most importantly the relationships. This establishes an easy to use digital twin which becomes the conduit for all data relating to operations, planning, design and construction. You maintain the standards, so no private information is shown on these. That's one example, but the sky's the limit here in the realm of AI applications.
What is critical in driving the successful use of AI is to have a massive amount of data. If you don't have the data, you can't apply AI and vice versa. The more data you have, the more use cases there are for AI. That's the value you can unlock by standardizing and digitizing.
John: You need massive quantities of data to achieve benefits in AI. Five years ago, there were massive quantities of data and everyone was collecting everything but nobody knew what to do with it all. It was taking up huge amounts of storage space on everyone's servers. Now people are understanding that in order to harness the power of AI, you have to compare apples to apples and to combine apples with apples – datasets need to be standardized to work together across different collection sources. Otherwise, you've just got a storage problem.
That's the most significant revelation of AI.
Key takeaways for successful digital transformation
Q: In order to stay ahead of the industry and ahead competitively, what three pieces of advice would you give to the lab leadership and management teams?
John: Three pieces of advice I would give to lab leaders today are:
Visualize what's happening now so you can understand what you currently have, analyze your existing data, and then set your goal(s).
Reimagine and redesign your spaces with the patient and staff in mind.
Map out the front-end and back-end experiences of every customer journey.
All of these will help you to reduce inefficiencies and wasted time for the patient, technician/clinician, and management.
Customer experience is really at the heart of everything we do. Take for example a children's hospital that has a goal to create a safe and worry-free place for children to receive care. They have children's play areas, colorful attractive banners, high visibility signage and easy parking. Everything their customer would want. They have thought about who their customer is, what this customer would want to have for a good experience, and delivered on that.
Clinical labs have historically been focused on conducting and delivering quality patient lab work, yet there is room for improvement regarding the customer experience. Whether it's supplying healthcare patients or doctors with an easier-to-interpret read-out of lab results, suggesting additional tests be conducted based on the labs or patient labs history, or delivering results conveniently through an easy-to-access app, we need to work on a better customer experience within the clinical labs.
To learn more about digital transformation in health care
---
Bios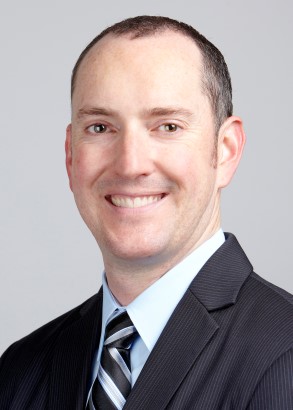 John Jobst, Director of Strategy & Consulting, leads the operations strategy and management consulting service line for Enstoa's global clients. A global architecture-engineering-construction leader with over 20 years of experience, John guides executive teams toward transformation of their legacy projects and portfolios by helping them design a target operating model and transformation roadmap for today's digital world.

Lennart Andersson is a Director of Enstoa's Owners' BIM department. Driving the integration of BIM driven Reality capture for owners to supercharge space management and facilities operations. He is an Engineer, Architect and AECO technology innovator, and has degrees in Engineering from Sweden and a Master's of Architecture from Savannah College of Art & Design. With over 25 years of experience, he has applied Virtual Design, Construction & Operation methodologies on a wide variety of building typologies. Lennart is also a Professor at Pratt Institute in New York. He has authored Virtual Design, Constructions, and Operation (VDCO) guidelines, and spoken at numerous industry conferences.