Enstoa, Inc. Becomes Oracle Partner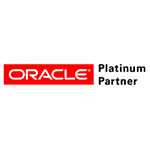 New York, NY (PRWEB) February 06, 2013. Enstoa, Inc., a leading international technology firm specializing in project management for real estate and facilities, announced today that it has achieved Platinum Partner status in Oracle Partner Network (OPN). By attaining Platinum level membership, Oracle has recognized Enstoa for its expertise and in delivering Oracle's Primavera Unifier, previously known as Skire Unifier, and for uniquely addressing the challenges of joint customers.
"As a long standing Skire Unifier implementation partner in the industry, we are thrilled to join Oracle PartnerNetwork as a Platinum Partner," said Jordan Cram, CEO of Enstoa. "We believe our joint efforts will offer clients a tremendous amount of value."
With its Platinum status, Enstoa receives the benefit of receiving a high level of engagement, commitment and benefits available to OPN partners. Platinum members receive dedicated virtual account management support to build joint development plans and help broaden Specialization areas and revenue opportunities. Additional benefits include priority placement in the OPN Solutions Catalog, one free application integration validated by Oracle, joint marketing and sales opportunities, discounted training and more. For more information about the benefits of becoming an OPN Platinum level partner, please visit: http://www.oracle.com/us/partnerships/index.htm
About Enstoa
Enstoa technology is the new paradigm for capital project management. They provide a packaged solution that is customized for each client, combining expert consulting, IP-rich Enstoa software, infrastructure, training and support. With a deep knowledge of the construction process, Enstoa unlocks the power of enterprise data to add game-changing value. The firm is headquartered in New York City and supports customer deployments worldwide. To find out more visit http://www.enstoa.com.
About Oracle PartnerNetwork
Oracle PartnerNetwork (OPN) Specialized is the latest version of Oracle's partner program that provides partners with tools to better develop, sell and implement Oracle solutions. OPN Specialized offers resources to train and support specialized knowledge of Oracle products and solutions and has evolved to recognize Oracle's growing product portfolio, partner base and business opportunity. Key to the latest enhancements to OPN is the ability for partners to differentiate through Specializations. Specializations are achieved through competency development, business results, expertise and proven success. To find out more visit http://www.oracle.com/partners.
Oracle and Java are registered trademarks of Oracle and/or its affiliates.