2023 Infraday California
Infraday is a one-day forum bringing together hundreds of policymakers, industry experts, researchers, and stakeholders to explore the problems, priorities and potential in infrastructure development and modernization. On April 18, 2023, Infraday California took place in Los Angeles. This event focused on California's infrastructure challenges by exploring innovative solutions and best practices.
Jordan Cram, Enstoa's Founder & CEO, moderated a panel entitled Doing More With Less Through Digital Transformation in "The Year of Efficiency" and treated the audience to an engaging discussion with industry leaders Morteza Fahrtash, ITS Engineer at Caltrans, Nina Kin, Technical Lead at Los Angeles Metro, and Pooja Mahajan, Product Manager, Digital Solutions at Stantec.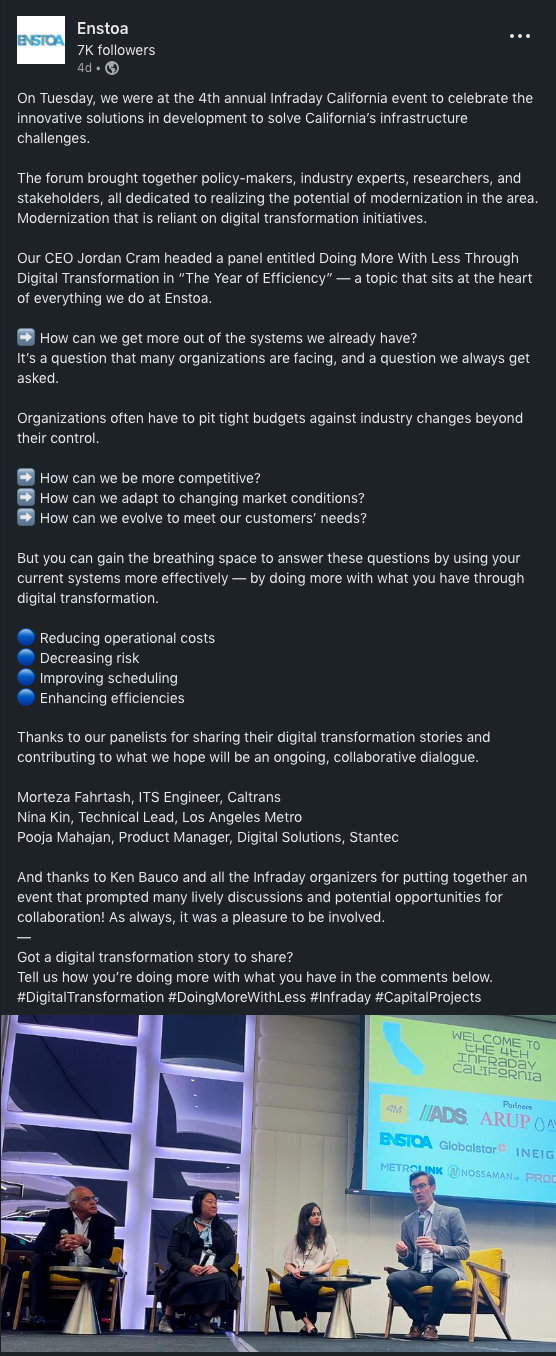 Head over to our Infraday California 2023 LIVE event page to learn more about our products and services.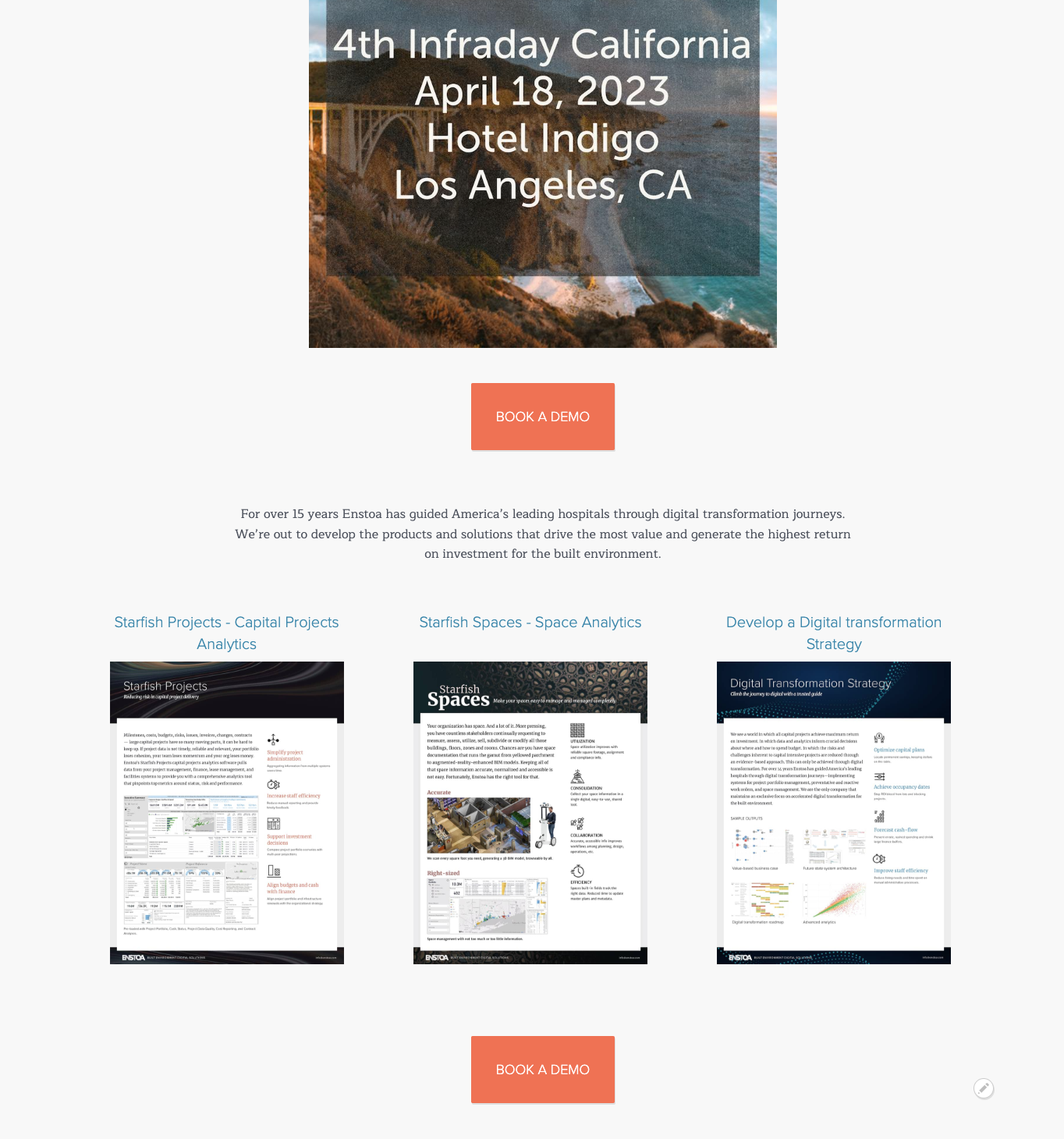 To learn more about digital transformation for infrastructure