2023 ASHE PDC Summit
Thousands of health care facilities innovators convened at the ASHE PDC Summit to learn, network and discover new ways to create value for the health care built environment.
Health care professionals from every stage of their careers traveled to Phoenix, AZ to share their findings, challenges and best practices with the shared goal of advancing safe and trusted health care. There was much to learn in the many compelling sessions and through meeting with one another. The technology and services offered by the event's exhibitors are paving the way toward a new era in health care facilities planning, design and construction.
Enstoa has been guiding America's leading hospitals through digital transformation journeys for over 14 years. And events like the ASHE PDC Summit are where many of these success stories started.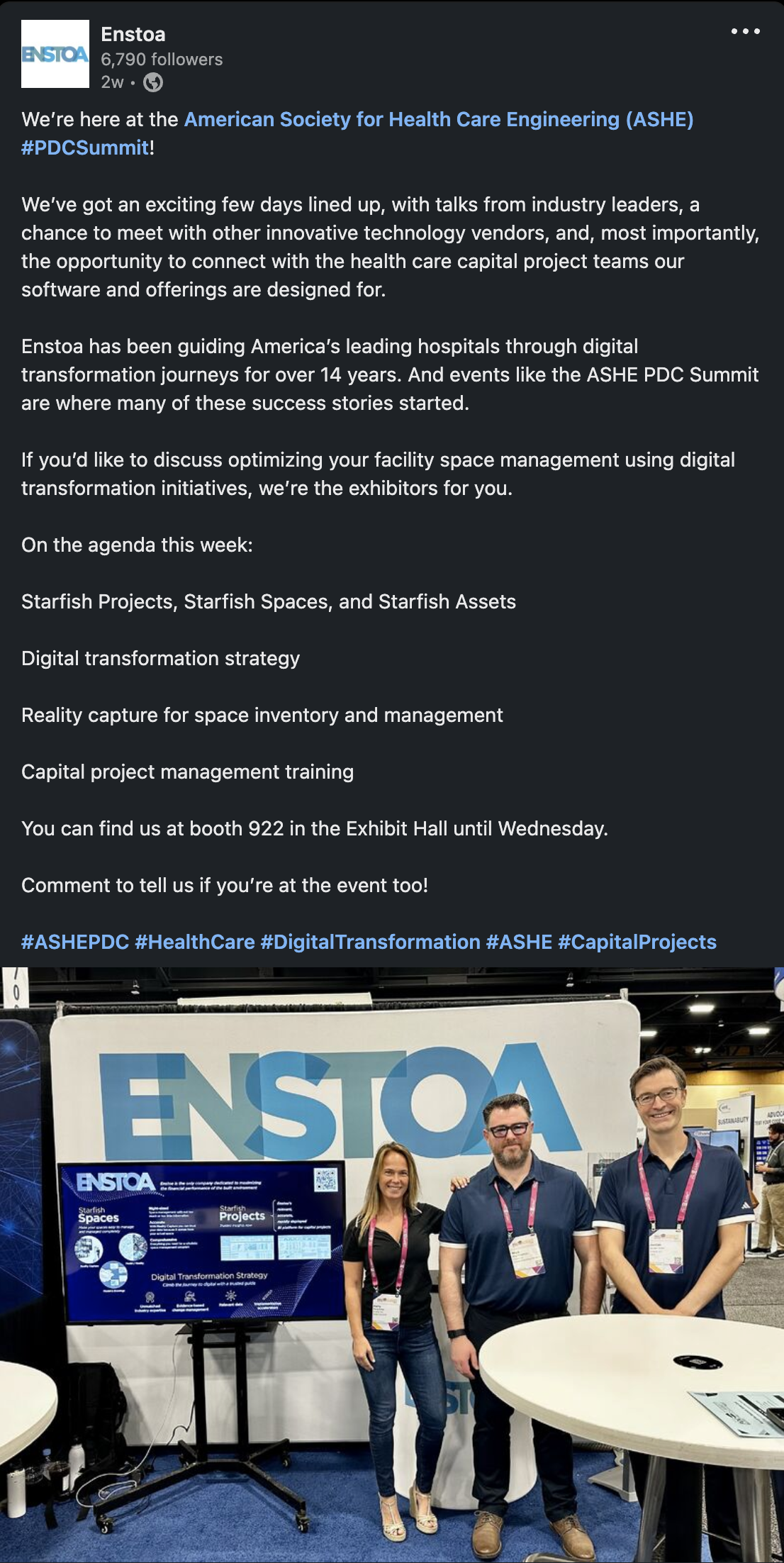 Our friends at FSI were there to talk about CMMS and the importance of efficient data management. Like us, they believe in the power of interoperable data and applications to streamline the maintenance of modern health care spaces. Verified, accurate, standardized data, combined with project and maintenance management software, lead to better insights, visibility, and decision-making. Enstoa's reality capture capabilities, alongside FSI's asset and data management programs, provide a solid foundation for enhanced health care facility management.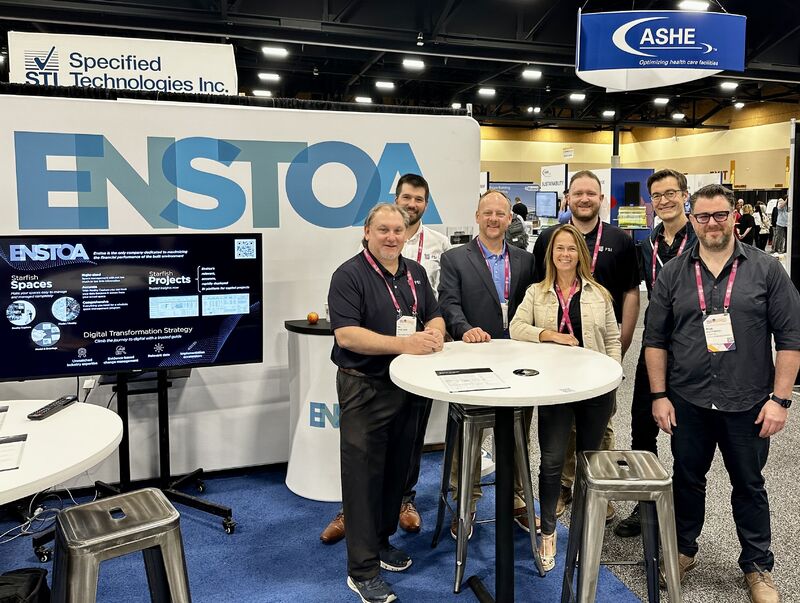 Thank you to the keynote speakers, Chrissa Pagitsas and Nicholas Webb, for rounding off these very productive days of networking and conversation.
Thanks, also, to everyone who stopped by our booth to chat! It was a privilege to be back in person after a few tumultuous years — years that have taught all of us the importance of kickstarting innovation in every aspect of the health care industry.
Head over to our ASHE PDC 2023 LIVE event page to learn more about our products and services.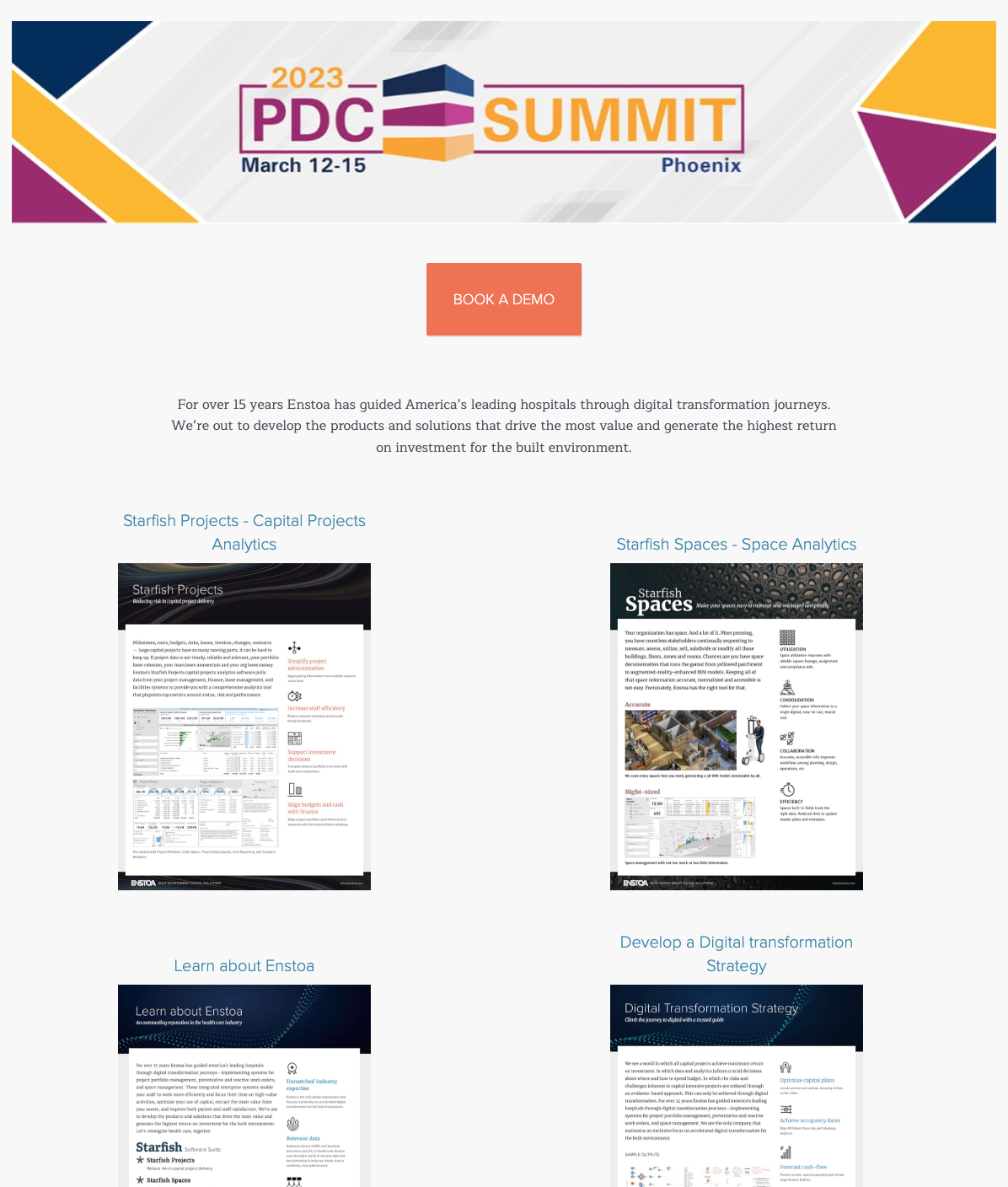 To learn more about trends in health care facilities management