2023 ASHE Annual Conference
The health care industry has some of the most complex, changeable, and critical facilities of any industry. The quest to optimize their management is ever-evolving.
Last week, Enstoa participated in the American Society for Health Care Engineering (ASHE) Annual Conference & Technical Exhibition in San Antonio, Texas, to once again explore these challenges and the digital transformation initiatives that are providing the solution.
Thanks to the ASHE team for organizing another successful event. We're eagerly anticipating the ASHE Health Care Facilities Innovation Conference next year, a new title that aptly reflects the industry's evolving landscape.
Thanks also to everyone who stopped by to chat to us — as always at ASHE events, the whole Enstoa team was pleased to be involved in some productive and promising conversations about the future of health care spaces.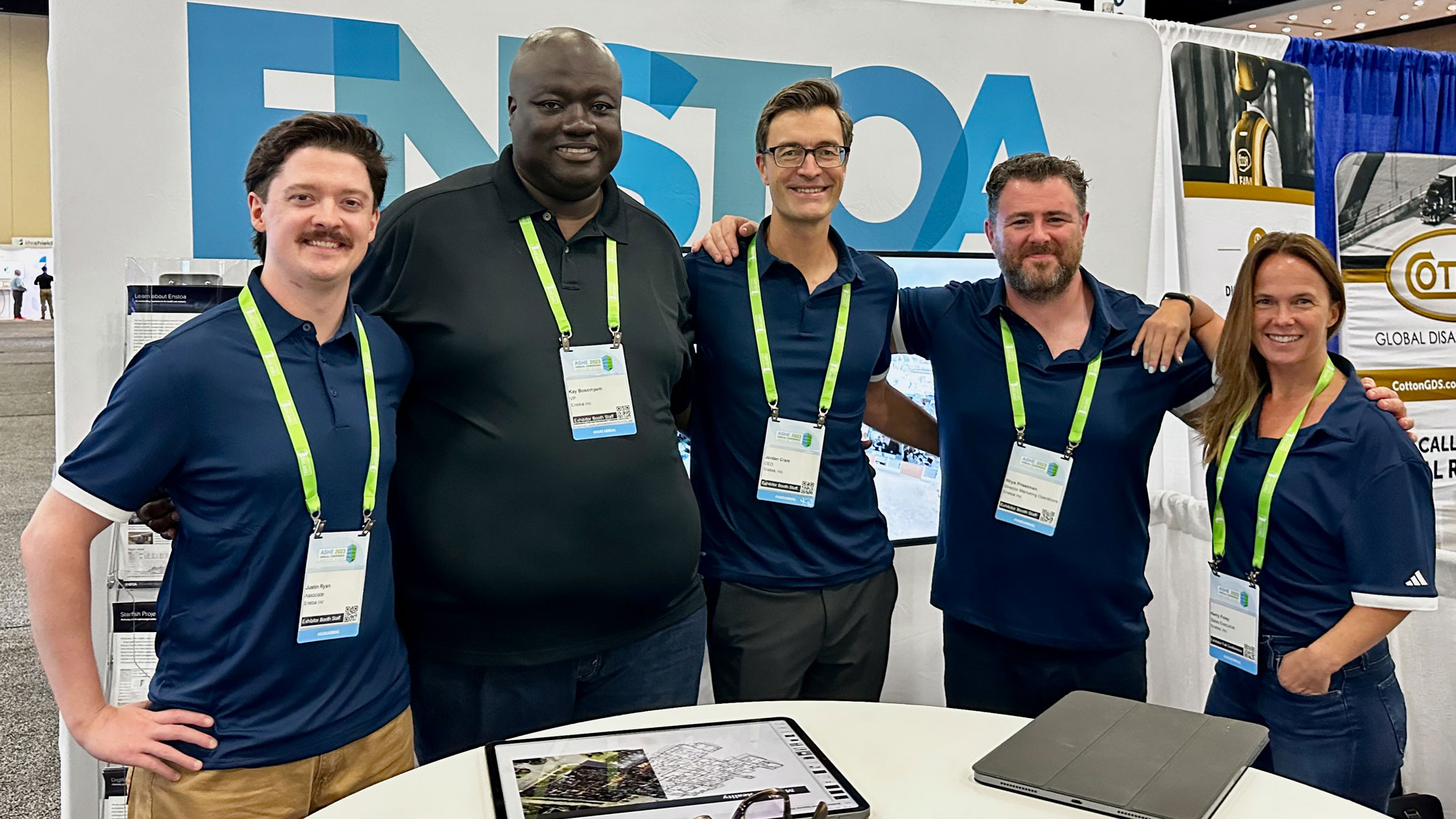 Head over to our ASHE 2023 LIVE event page to learn more about our products and services.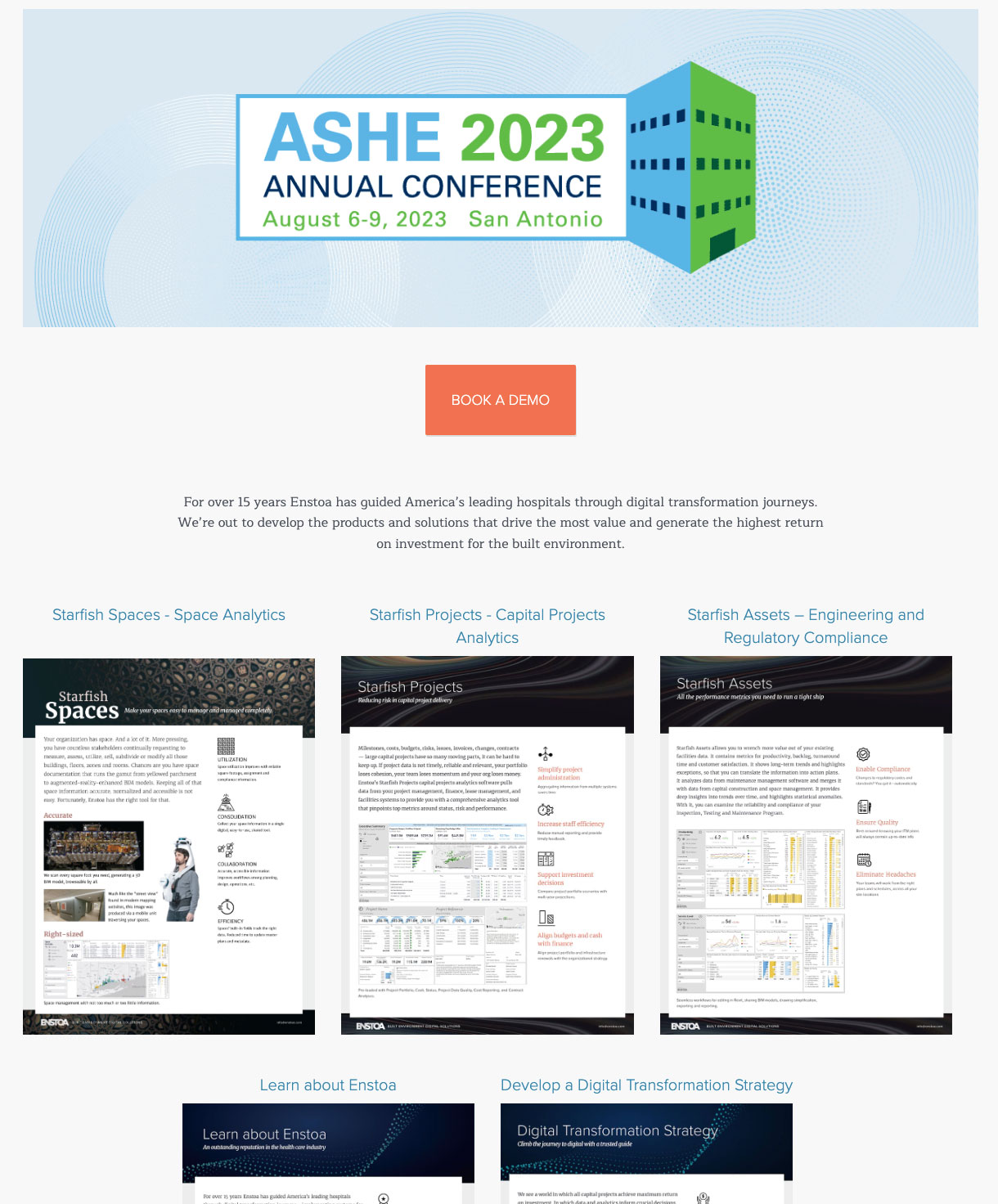 To learn more about trends in health care facilities management