DynamicsCon LIVE 2023
Lokesh Patel, Enstoa's Senior Manager of Digital Solutions, was a featured speaker at DynamicsCon LIVE 2023
DynamicsCon LIVE is a three-day multi-track event focused on Microsoft Dynamics and Power Platform. It's a great opportunity for professionals from the global community of Dynamics User Groups (DUG) to share their knowledge and experience. This highly-engaged community is renowned for its generosity toward one another. At DynamicsCon LIVE 2023 in Scottsdale, AZ, more than 500 users, administrators, developers and partners gained new tools and information to help them excel.
Ever since Microsoft released Dynamics 365 in 2016, this powerful tool has been helping organizations drive efficiency and reduce costs by creating a hyperconnected environment linking people, data, and processes. For the past four years, Enstoa's Lokesh Patel has leveraged Dynamics and Power Platform to enhance visibility, collaboration, and agility across client projects at Enstoa, and more recently, within Enstoa itself. By streamlining client relationship management, simplifying sales and marketing tracking, accelerating enterprise data modeling, and automating a myriad of manual workflows, these tools have demonstrated their value to Enstoa in virtually every key business process.
Lokesh serves as a Co-Leader of Atlanta's DUG chapter and is an enthusiastic participant at their events and meet-ups throughout the year. At DynamicsCon LIVE he spoke about Microsoft Approvals, a feature of Microsoft Teams. He went "under the hood" to illuminate some of the complexities inherent to the Approvals process, and to help users understand how to create, configure, manage, and troubleshoot Approvals.
In his presentation, entitled "It's All About the 👍 (Approvals!)" Lokesh drew on his own experiences to demo the nuts and bolts of Approvals in a real-life context. He revealed the best ways to get Approvals to behave as you need them to, breaking down what each table in the Approvals Datavese means, and explaining how to bypass some pesky restrictions and common woes.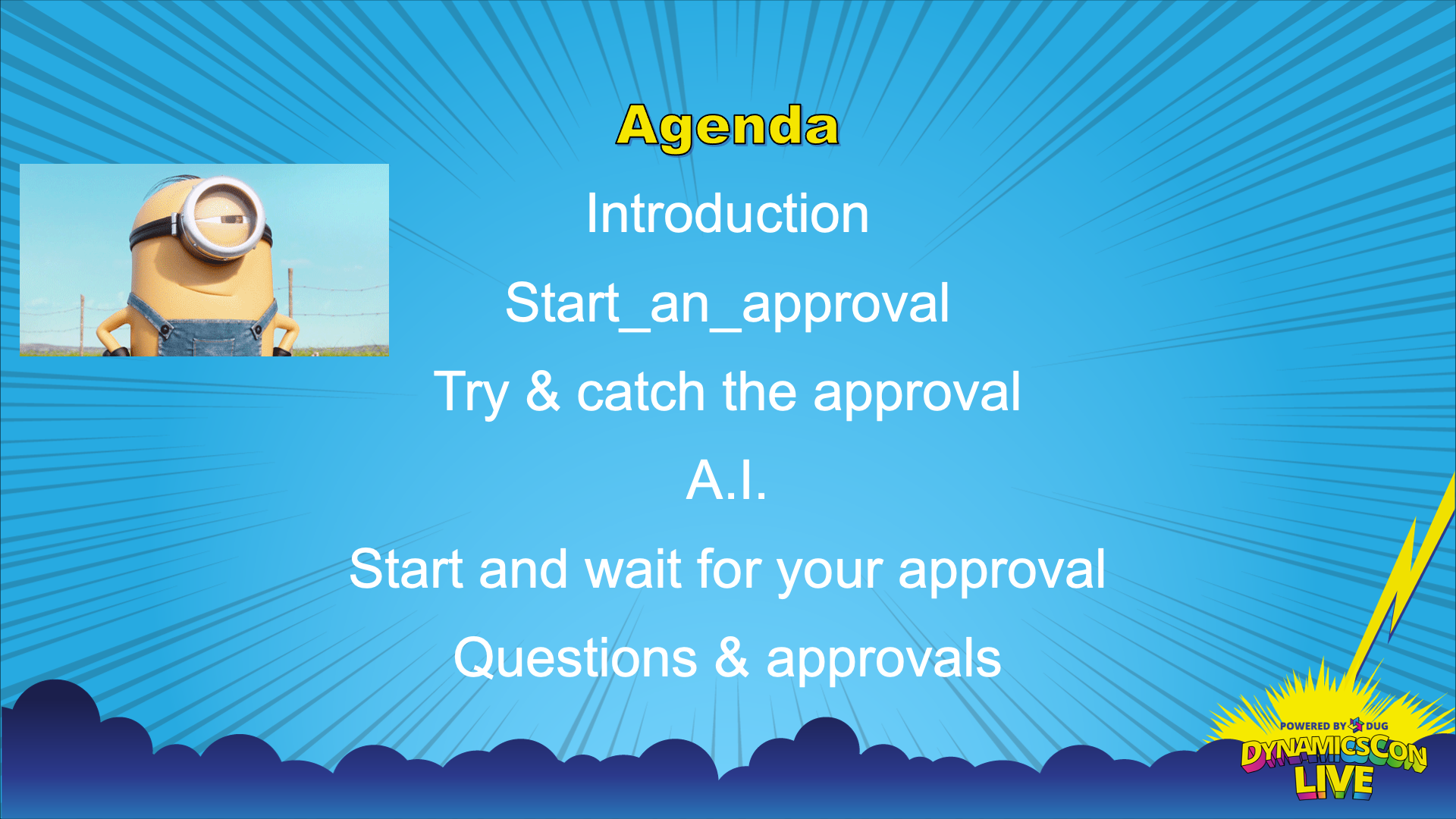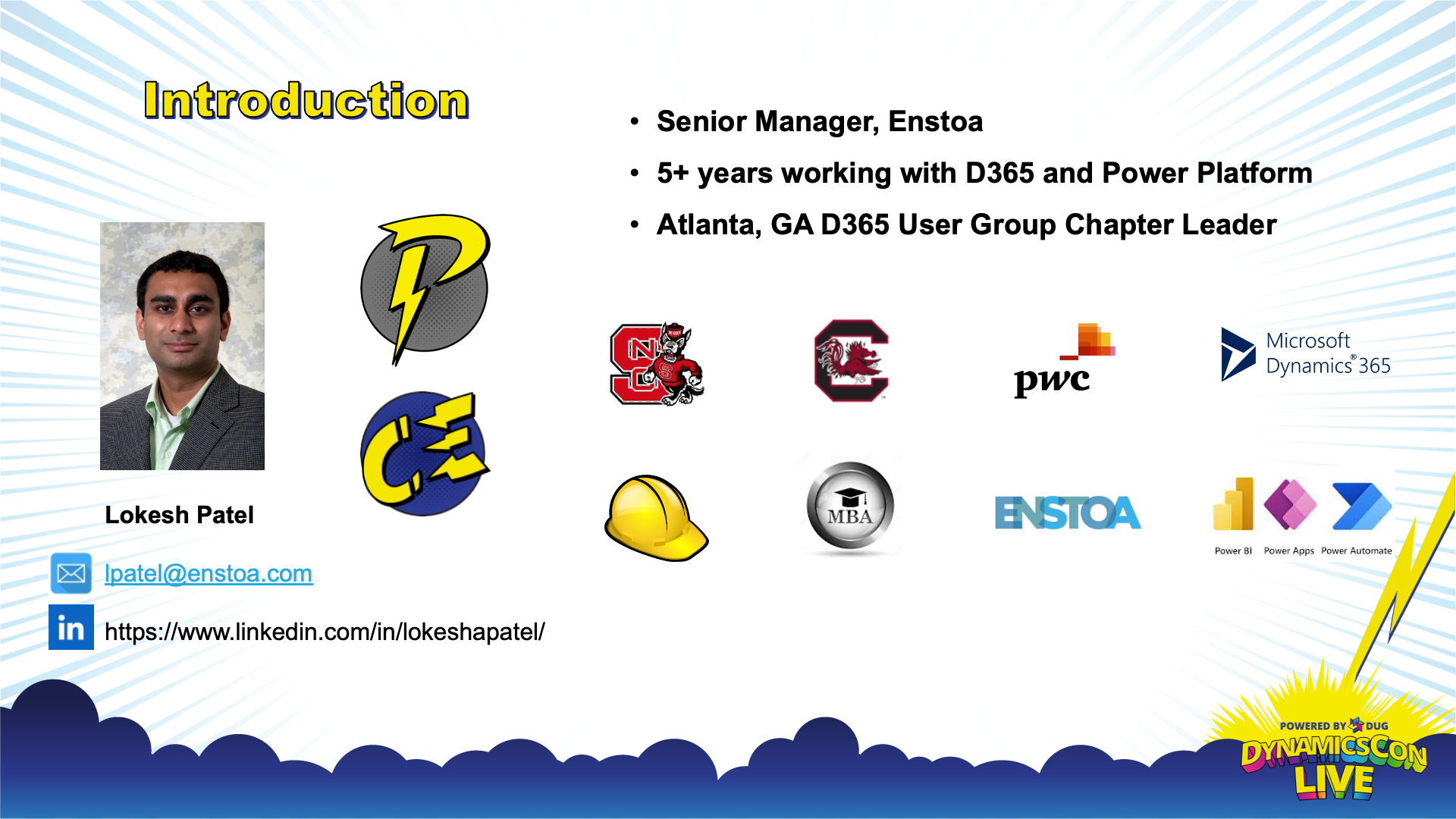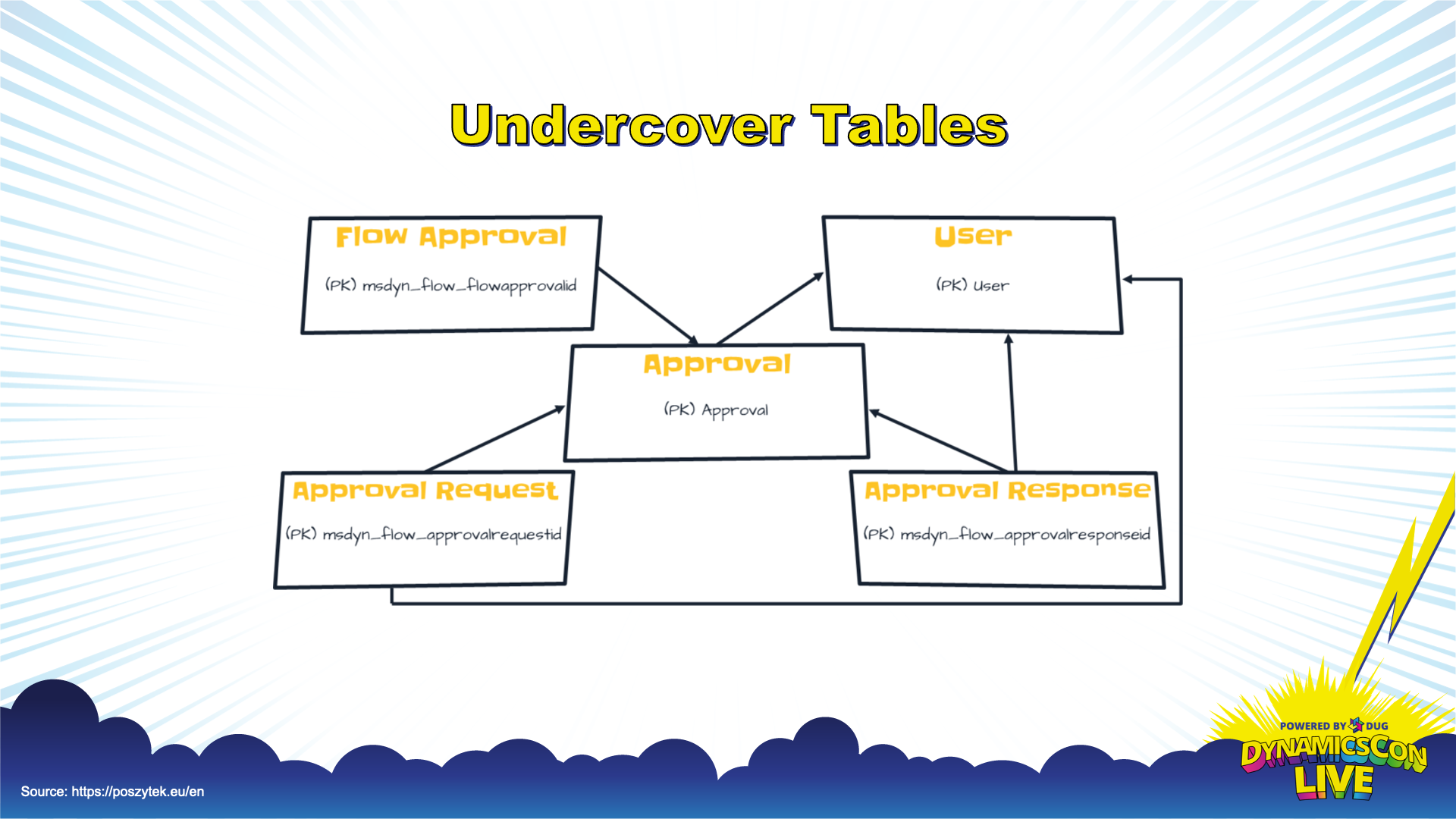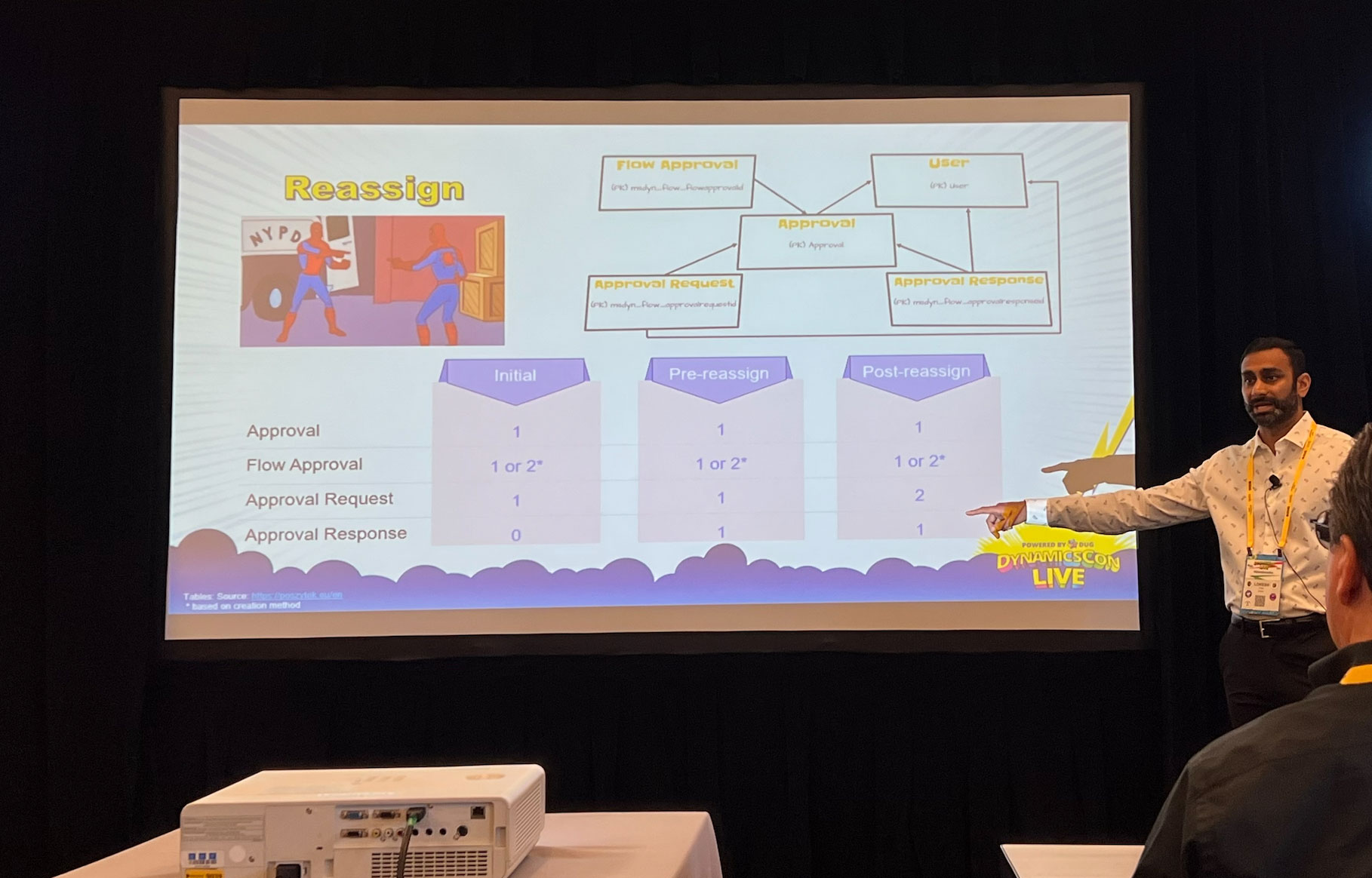 It was a great convention, and in Lokesh's words, "This year's DynamicsCon LIVE was very successful, with many first-time attendees. It proved that hosting sessions like mine is vital to showing the breadth of what Dynamics and Power Platform offers."
For demos and advice on upgrading your Approvals productivity
---
Bio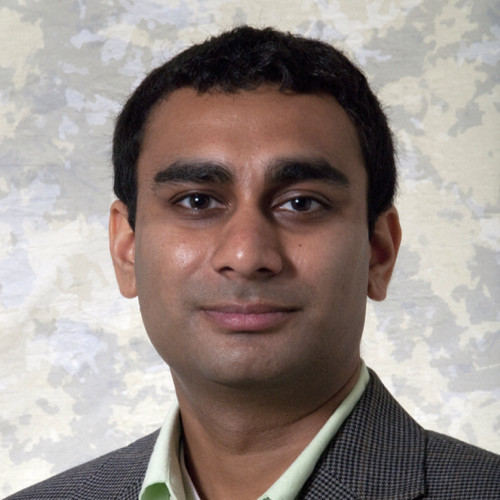 Lokesh Patel has more than 15 years of experience in capital infrastructure projects and digital solutions. He has considerable experience with data analytics, governance process implementation, reporting and analytics, and project management.
Lokesh has implemented many technical solutions and digital transformations using Microsoft Dynamics 365 and Power Platform.
He is a graduate of North Carolina State University in Civil Engineering and of the University of South Carolina in International Business. Lokesh is a licensed professional engineer and has certifications in data analytics and project management.