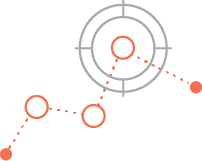 Evidence-based Insight
Finally there's an evidence-based approach to capital projects — one that takes advantage of Enstoa's extensive industry and benchmarking data to help organizations build better and do more. Gain context for your decisions, develop highly strategic roadmaps, avoid common mistakes.

Unmatched Expertise
Enstoa is the only global professional services firm that specializes in capital projects improvement, so our diagnostic and technical skills are unrivaled. Even the most complex systems can be integrated to achieve true process transformation and 360° project visibility.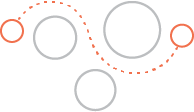 Quick, KPI-Level Success
Get exceptional value quickly with little risk via the Enstoa 90-Day Sprint™, an approach designed to allow you to access Enstoa's extensive best practices data and get core functionality in just thirteen weeks. Achieve big wins quickly and communicate them in a powerful way.