Enstoa Helps New York-Presbyterian Drive Compliance
In a recent online issue of Health Facilities Management magazine, New York-Presbyterian's (NYP) Sukhjit Tom Singh and Frank D. Rudilosso described how their organization leverages data and technology to ensure safety and reliability across their 15-million-square-foot facilities. They note that this approach is increasingly important for large health care organizations.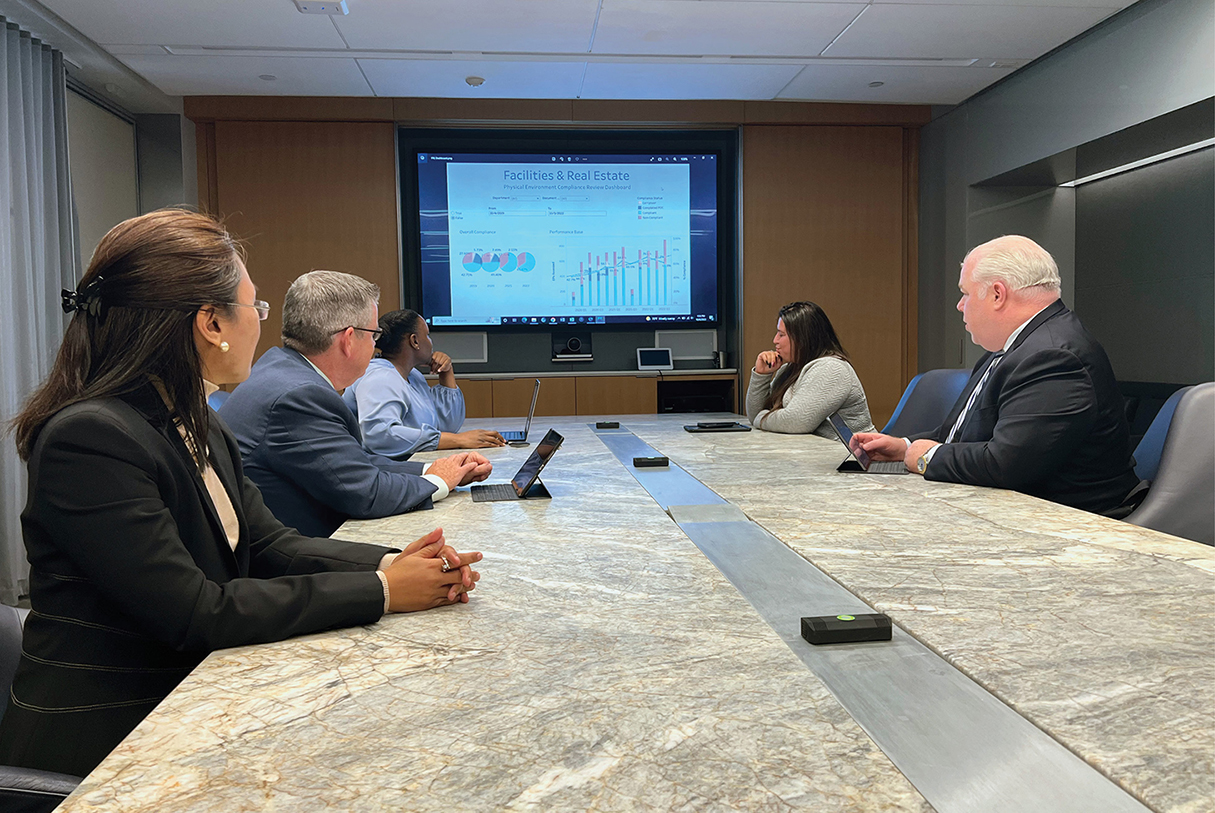 Members of New York-Presbyterian's facilities operations, facilities operational excellence and environment of care compliance teams during a quarterly internal physical environment compliance documentation review
 
NYP transitioned to an electronic inspection, testing, and maintenance (ITM) reporting platform, using a graphical user interface to identify risks, and developing a custom dashboard to track and trend compliance. This streamlined reporting tool captures all NYP's ITM data and physical risks, providing leadership with unprecedented transparency and visibility. This has allowed them to improve operational efficiencies and build a culture of accountability for greater reliability and enhanced compliance.
Enstoa has worked with NYP during their digital transformation journey over the past ten-plus years, most recently emphasizing the use of predictive analytics. Yongil Fleisher, Enstoa's Engagement Lead at NYP, explains that "NYP has consistently made a commitment to digitize and unify their risk and compliance data. This dashboard is the culmination of a lot of work and is one part of a larger investment to continue to improve their ability to manage and gain visibility into their systems and data." He continues, "It's extremely gratifying to have been a trusted partner with NYP's forward-thinking team throughout this undertaking."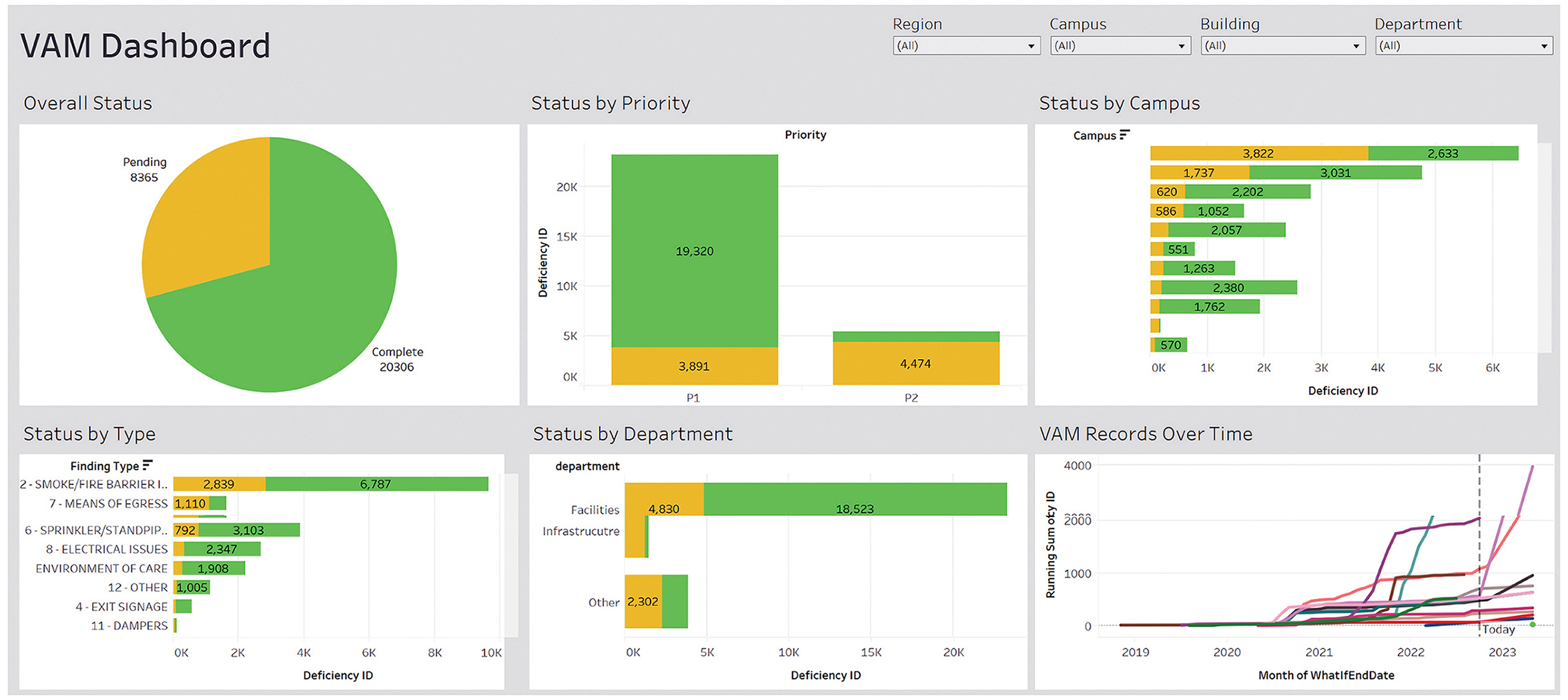 Enstoa built this dashboard to allow NYP's leadership team to view insights related to building features across each campus by department responsibility and category type.
Read the original article here: Facilities Metrics Help Drive Compliance
To learn more about digital transformation in health care
---
Bio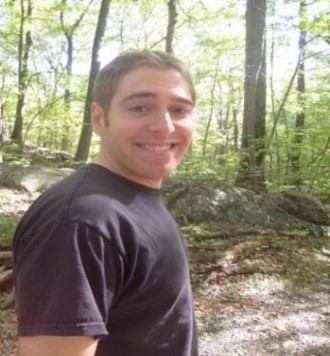 Yongil Fleisher, Senior Director of Digital Solutions, has extensive technical experience with a wide variety of enterprise-level applications and processes related to ETL, dashboards, application development, integration development, Microsoft Stack, and the Oracle Primavera stack. As a Microsoft Certified IT professional with a focus on server-side application development and the integration of large systems, Yongil has experience with SharePoint technologies, .Net Programming, Web Development, System Integrations, Data Migrations, Database Architecture, and Process Optimization in a variety of business environments.